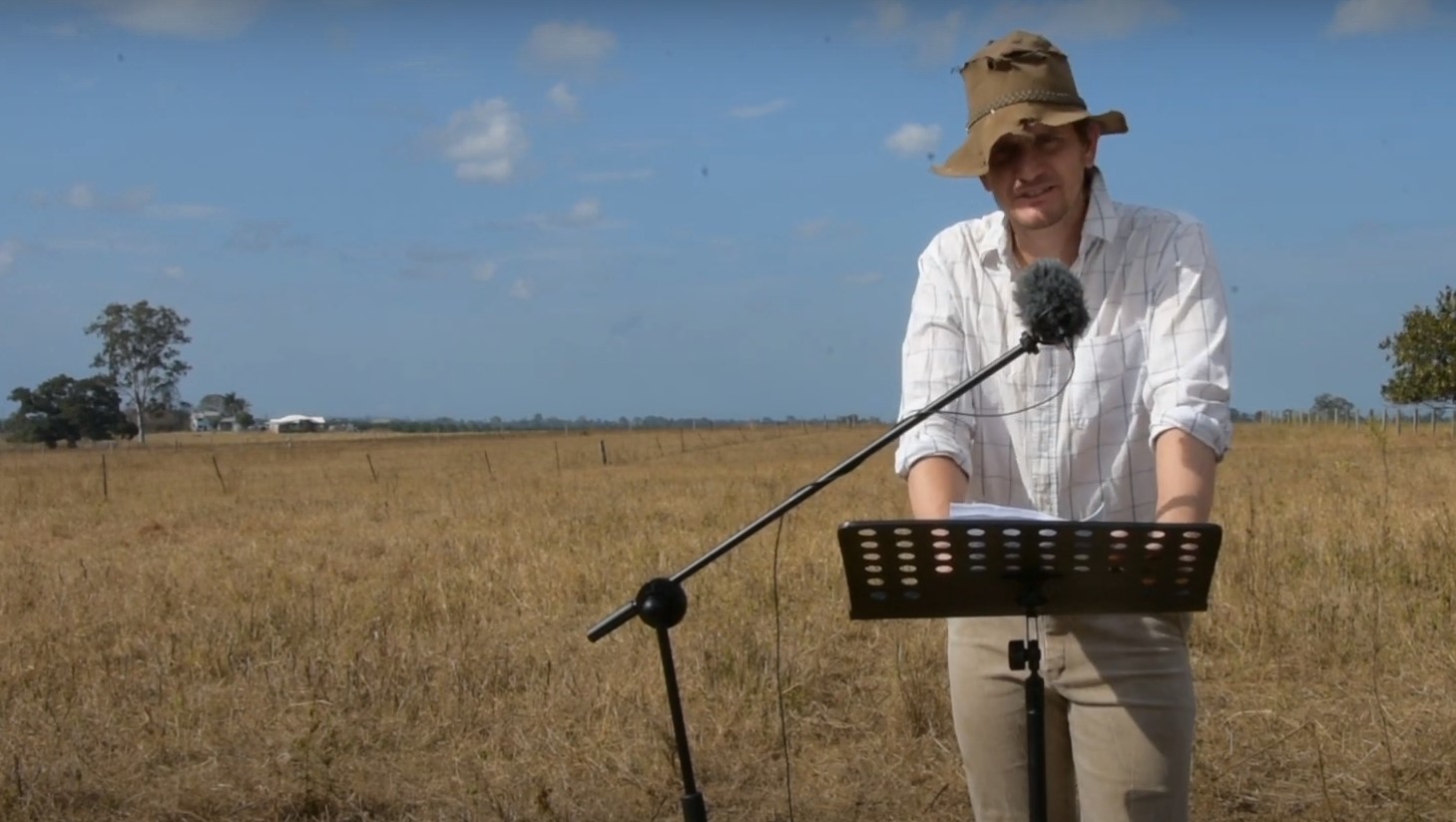 Good Onya Mate concert 1 week away.

With the Good Onya Mate concert a week away, Rural Aid's unofficial spokesperson, The Ringer, has issued his top 10 rules for dressing like a farmer. 

"We want all Australians to dress like a farmer and really get in the spirit for Rural Aid's annual fundraising concert. This year, the concert is called Good Onya Mate and features the likes of Jimmy Barnes. You can all tune in from 7.30pm on Saturday 28 November on Channel 9," The Ringer said from his paddock in central Queensland.

His advice for all Australians wanting to get involved with farmer fancy dress on the night is as follows. 
A big, big hat: Aussie agriculture is one of the most sun-smart industries in the country. Wear the biggest broad-brimmed hat you can find, even if it says "Bunnings" on the band.
No ironing needed: That's not to say farmers don't care for their appearance, but when you're heading out to a paddock, you generally don't have time to "press and starch" the work wear.
Footwear to boot: A sturdy pair of leather boots will make you look the part. No need to polish them up. In fact, if they are a bit too shiny, maybe slip them on and go for a walk in the dirt.
Goodbye tie: Farmers don't often wear ties, except maybe to a campdraft, wedding, awards ceremony or a Young Nationals Convention. They just aren't practical and have a tendency to get caught in bench grinders.
Buckle up… within reason: When it comes to belt buckles, keep them reasonable, unless you've won a national rodeo championship. Some folk are basically walking around with a car bonnet below their stomachs and it's a bit much.
Watch the time: A watch can be handy in the bush to know when it's time for smoko, arvo tea, supper and all the other meals in between. Feel free to wear one of those fitness trackers but bear in mind you'll need to do about nine million steps to achieve your Farmer Badge.
Check the shirt: Sure, a lot of graziers choose plaid or checkered long-sleeve shirts (again, providing good sun protection) but that's not a hard and fast rule. Neutral, earthy colours go well. Feel free to roll the sleeves up to the elbows.
Slacks and dacks: Generally jeans or moleskins are the go-to attire for farmers when it comes to pants, maybe footy shirts if they're in holiday mode. Jeggings, tracksuit pants, lycra and metallic fabric short shorts should be avoided. Stubbies or Ruggers are acceptable.
Wear the style: It's one thing to pull on some clothes; it's another to embody a farmer. Visualise yourself as the owner of a 30,000 tree-orchard or a million acre cattle property, and embrace the look. It may help to lean on something while you're having a yarn, or hook your thumbs into your jean pockets, and slouch.
Work with what you've got: Don't have a pair of RMs? Pull on some gumboots and you're a dairy farmer. Or forego the footwear entirely and say you're a sugar cane grower from Queensland. Being a farmer is about adapting to the conditions – go with what's on hand.
END
Official spokesperson, CEO John Warlters 0409618641
Unofficial spokesperson, The Ringer 0407652149
Media contact, Lyndsey Douglas 0424203935 media@admin.media.ruralaid.org.au