THE POWER OF ONE CONVERSATION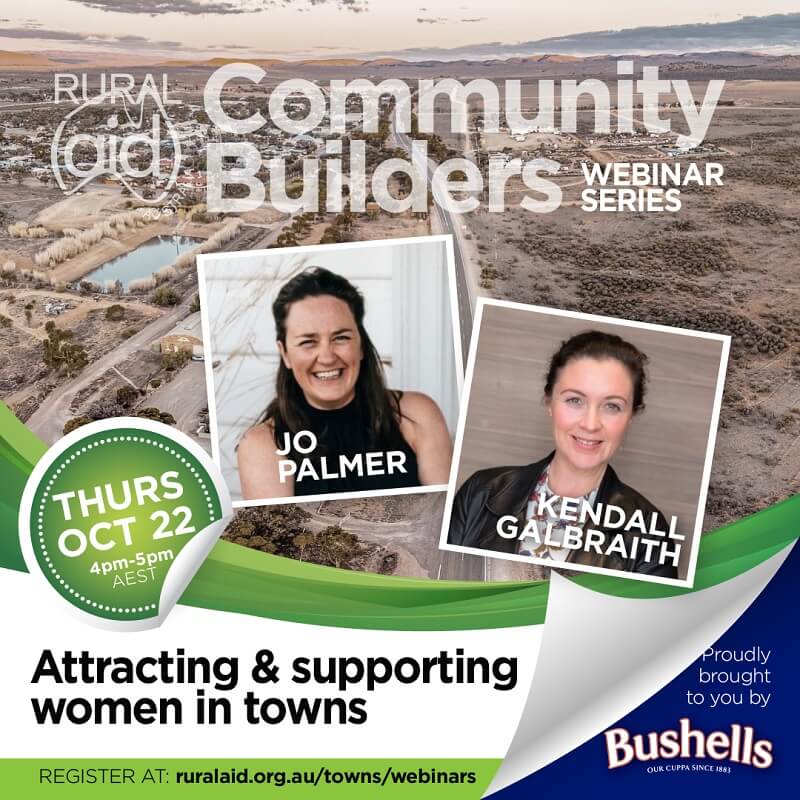 Rural Aid sends message to rural communities during NSW Mental Health Month
As October draws to a close, Rural Aid is reminding rural communities during NSW Mental Health Month that one conversation at the right time, with the right person, can change everything.
Whether it's about relationships, life on the land or just not feeling 'right', having a chat can be one of the most powerful tools a farmer can utilise.
CEO of Rural Aid, John Warlters, says that Rural Aid is committed to supporting farmers and their wellbeing.
"Sometimes restoring balance in our mental wellbeing can be found just in enjoying an activity that is not farm-related for an hour. It could be reading, riding, running or being in the garden, golfing or going fishing."
"Similarly, having a chat with the right person can change everything yet, traditionally, primary producers tend to keep quiet. We're seeing a gradual shift in this sentiment, and events such as drought, relationship struggles, fire, financial hurdles, and even covid isolation have been catalysts for that first chat with us."
Research shows three significant factors that directly influence the delivery of counselling services within rural communities are stigma, social isolation and mental health literacy.
"We're seeing farmers becoming more and more comfortable with taking up counselling when they need it. We had nearly 1600 primary producers reach out to our counselling services in the last quarter. Some received support via phone, others face to face, and also through our monthly webinars."
"Our tailored counselling program helps build emotional resilience and aims to reduce stress, depression and suicide in rural areas," Mr Warlters said.
"We employ qualified, Australian Counselling Association nationally-registered counsellors to provide mental wellbeing support services for farmers and their families"
"Our counsellors live within their communities and foster long-term relationships with farmers, farming families, community groups and other non-government organisations," Mr Warlters said.
END
Media enquiries: Lyndsey Douglas 0424203935 | media@admin.media.ruralaid.org.au
Media spokespersons: Rural Aid CEO John Warlters – 0409 618 641
About Rural Aid
Rural Aid is one of Australia's largest rural charities. Well known for the highly successful 'Buy a Bale' campaign, the charity also provides financial assistance, water and counselling to farmers in times of drought, flood or fire. Other initiatives support its vision that farming and rural communities are safeguarded to ensure their sustainability both during and after these natural disasters. Visit www.ruralaid.org.au for further information on these programs and other support for our rural communities.
Visit www.ruralaid.org.au/snapshots for Rural Aid's latest assistance statistics.
Follow Rural Aid for updates on:
FB: @ruralaidaustralia | @buyabaleofhay
IN: Rural Aid Ltd
TW: @ruralaidaust | @buyabale