A small South Australian town has come together to thank Rural Aid for its assistance over the past three years.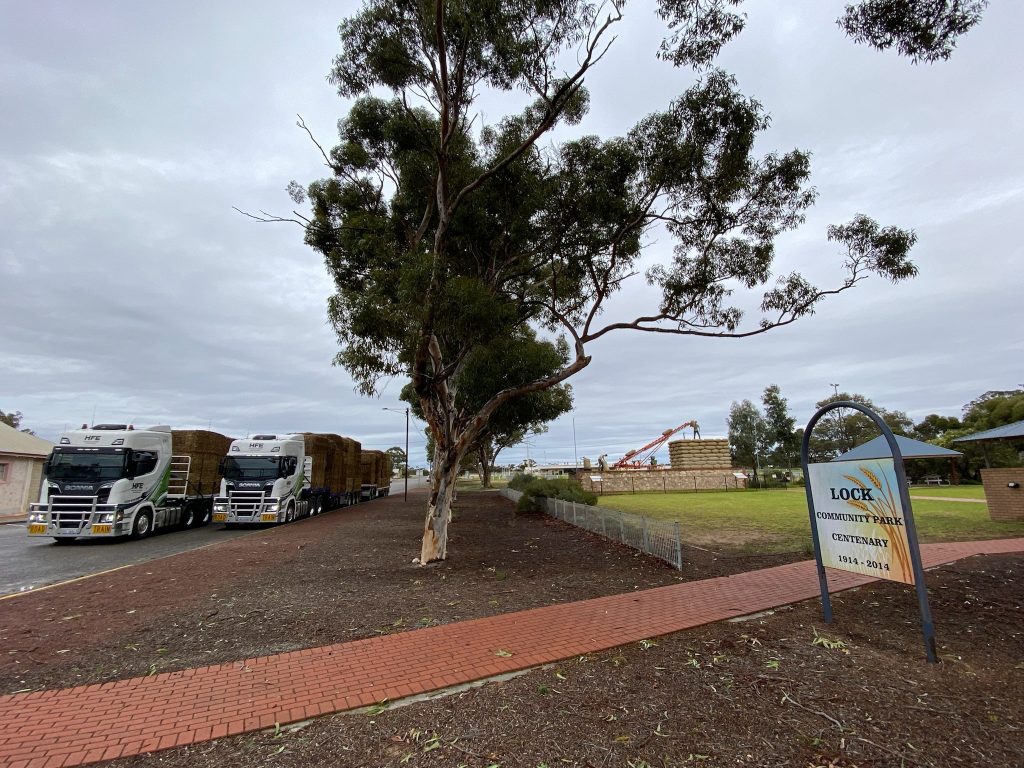 Australia's leading rural charity, Rural Aid, purchased much of its drought relief hay from farmers in the Lock region since 2019.
Rural Aid CEO John Warlters said he's very grateful to Lock farmers for providing huge quantities of much-needed hay to the driest corners of Australia.
"Hay was hard to find in the middle of the drought," Mr Warlters said. "Rural Aid delivered thousands upon thousands of bales across Australia, thanks to the Lock growers."
"The contract is coming to an end, but we look forward to supporting this special part of South Australia in new ways."
Farmer Ty Habner has been supplying hay to Rural Aid for a few years. After vicious frosts jeopardized the Lock economy, Ty said that knowing there was a market for his crop was a huge relief.
"It was massive for us, just to have the option," Mr Habner said.
"And it's good to know that it's going to drought affected farmers. We've helped them and they've helped us. It's good for the soul."
Mick Hancock has been tasked with the logistics of delivering hay across Australia using his fleet of trucks at Hancock Farming Enterprises.
"It's famers supporting farmers," Mr Hancock said.
"Rural Aid bought a lot of hay at a decent price, and they weren't taking advantage of people. Rural Aid purchased approximately 11 thousand tonnes of hay from around Lock, equating to $2.6 million dollars, which in turn provided further economic benefits to Lock."
"The town of Lock is very grateful to Rural Aid," Mr Hancock said. The last bales are being trucked out of Lock today, headed for Narromine. The fodder will provide relief for mouse plague affected farmers.
For more information, or interviews, please contact Ash Whittaker at Rural Aid media on 0447 116 757 or media@ruralaid.org.au