Rural Aid wraps up Coolah 'Our Towns' makeover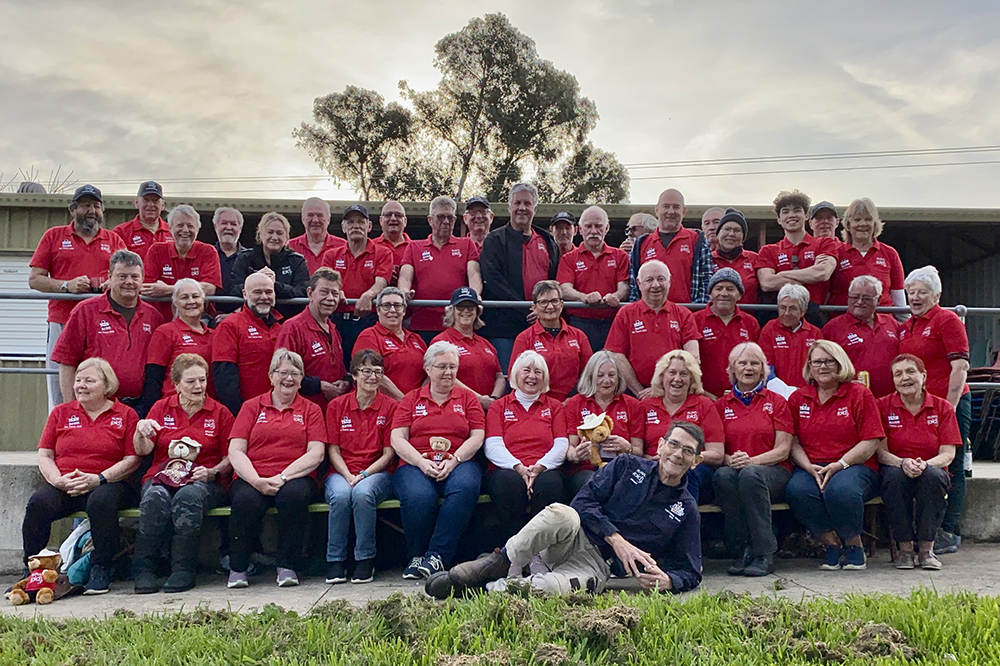 The central west town of Coolah has undergone a significant facelift thanks to Australia's most trusted rural charity.
Forty-three Rural Aid volunteers have transformed dozens of Coolah's facilities as part of Coolah's Our Towns week.
Coolah is one of 10 towns chosen to receive $100,000 from Rural Aid to help deliver a range of community-enhancing projects.
Coolah local leader Sally Edwards thanked the Rural Aid team and said the visit will provide a vital boost to the town's economy.
"If the town's a bit more attractive when tourists drive in then maybe they'll stay and explore and find out what we love so much about our town."
The volunteers helped to transform the town's tennis club, showgrounds, swimming club and main street.
Coolah's Our Towns week was made possible due to property investment and development company Holdmark.
"After a tough few years in Coolah battling fires, drought, floods and the pandemic, it has been fantastic to be able to play a meaningful role in enhancing this beautiful community," Holdmark CEO Sarkis Nassif said.
"From freshly painted halls to upgraded fencing, we're proud to support the amazing work of the Rural Aid team. Thank you to the many volunteers who have transformed the town."
Rural Aid's Farm and Community Coordinator, Grant Miskimmin, thanked the town for their outstanding hospitality.
"Rural Aid has had an incredible week in the special town of Coolah, we've really been embraced by the community," Mr Miskimmin said.
"It's been our pleasure to work on projects that we first outlined years ago with Peter Kenyon, as part of Coolah's Community Development plan."
"After postponing our volunteer week twice thanks to Covid-19, it's been a real thrill to finally visit Coolah and complete these important projects," Mr Miskimmin said.
The award-winning Our Towns program is part of Rural Aid's Stronger Futures initiative. Rural Aid is heavily invested in strengthening rural communities through its multi-faceted Stronger Futures program- giving locals the resources and confidence needed to help their region thrive.
About Rural Aid
Rural Aid is Australia's most trusted rural charity. We stand with our farmers when they need us most. Rural Aid provides critical support to farmers affected by natural disaster through financial, wellbeing and fodder assistance. Rural Aid's community programs help create more sustainable communities by building stronger futures for all Australian farmers. Find out more at www.ruralaid.org.au
For interviews or more information, contact Rural Aid media on 0447 116 757 or media@ruralaid.org.au