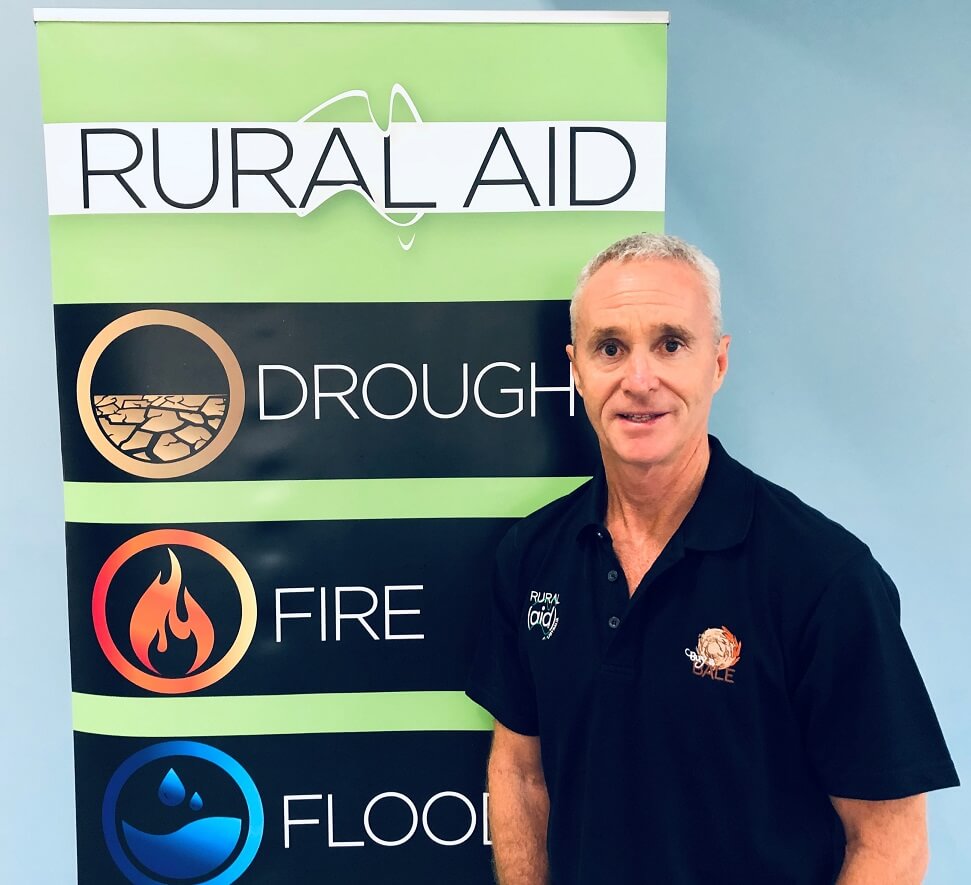 Former Head of Agricultural Media with Nine/Australian Community Media heads Rural Aid
Rural Aid is pleased to announce and welcome former Head of Agriculture at Australian Community Media, John Warlters as the charity's new Chief Executive Officer (CEO), effective 26 February 2020.
John Warlters is a trusted and respected agribusiness leader, well-known through his previous role as Australian Community Media's (ACM and previously Fairfax Media) Head of Agriculture.
Rural Aid Board Chair Alex Hutton said John Warlters was the standout leader from a wide field of excellent candidates for the role of CEO.
"John brings to Rural Aid key strengths of being a proven business manager and someone with a long history of engagement with all sectors of rural and regional Australia," Alex said. "His empathy with primary producers and excellent relationships with the corporate sector will ensure that Rural Aid continues to have a strong capacity to meet its objective of supporting people in need due to the impact of current and future disasters."
John previously managed ACM's agricultural businesses, including iconic brands such as The Land, Queensland Country Life, Stock & Land, Stock Journal, Farm Weekly and the North Queensland Register, along with Australia's largest agricultural field day, AgQuip and its "little sister" Farmfest.
He is especially well-known in rural and regional Queensland as a former editor and long-serving general manager of Queensland Country Life.
Throughout his media career, John and the businesses he managed were champions for primary producers and regional communities, celebrating and sharing their successes while also supporting and advocating for a "better deal for the bush" during the tough times.
John said joining Rural Aid was an opportunity to provide direct and immediate assistance to producers and communities impacted by natural disaster.
"It is an opportunity to make a real difference when people are in genuine need," John said.
Rural Aid interim CEO Sarah Hunter stepped down from the caretaker role on Friday, 28 February and will continue as a Rural Aid Board Director. Sarah said it has been a privilege to guide the organisation through a transition to consolidation and strategic growth.
"From the beginning, the team was open to the change while never losing the strong sense of mission and purpose that is at the heart of Rural Aid," Sarah said.
Rural Aid co-founders, Charles and Tracy Alder remain integral parts of Rural Aid.
About Rural Aid
Rural Aid is one of Australia's largest rural charities. Well known for the highly successful 'Buy a Bale' campaign, the charity also provides financial assistance, water and counselling to farmers in times of drought, flood or fire. Other initiatives support its vision that farming and rural communities are safeguarded to ensure their sustainability both during and after these natural disasters. Visit www.ruralaid.org.au for further information on these programs and other support for our rural communities.
Visit www.ruralaid.org.au/snapshots for Rural Aid's latest assistance statistics.
Follow Rural Aid for updates on:
ENDS
Media: 0447 116 757 | media@admin.media.ruralaid.org.au