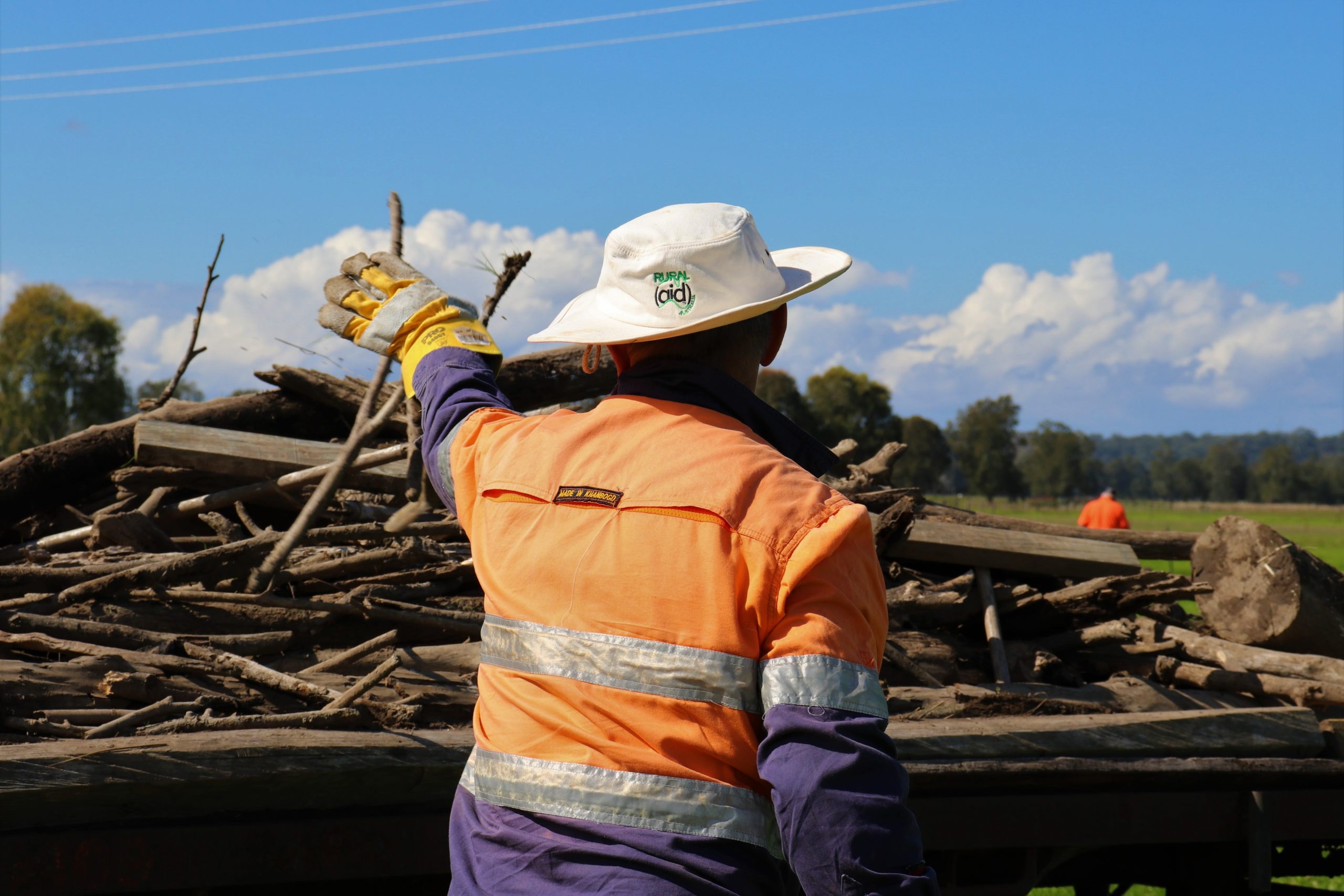 20 Rural Aid volunteers are spending the week helping dairy farmers recover from the recent devastating floods on the Mid North Coast.
The volunteers are working across four farms on Oxley Island, outside Taree.
Oxley Island was ravaged by last month's floods. Farms sustained extensive damage to infrastructure including fences, buildings and herd sustaining pastures. Valuable livestock were swept away by fast moving flood waters- not to mention the human cost, both emotional and financial.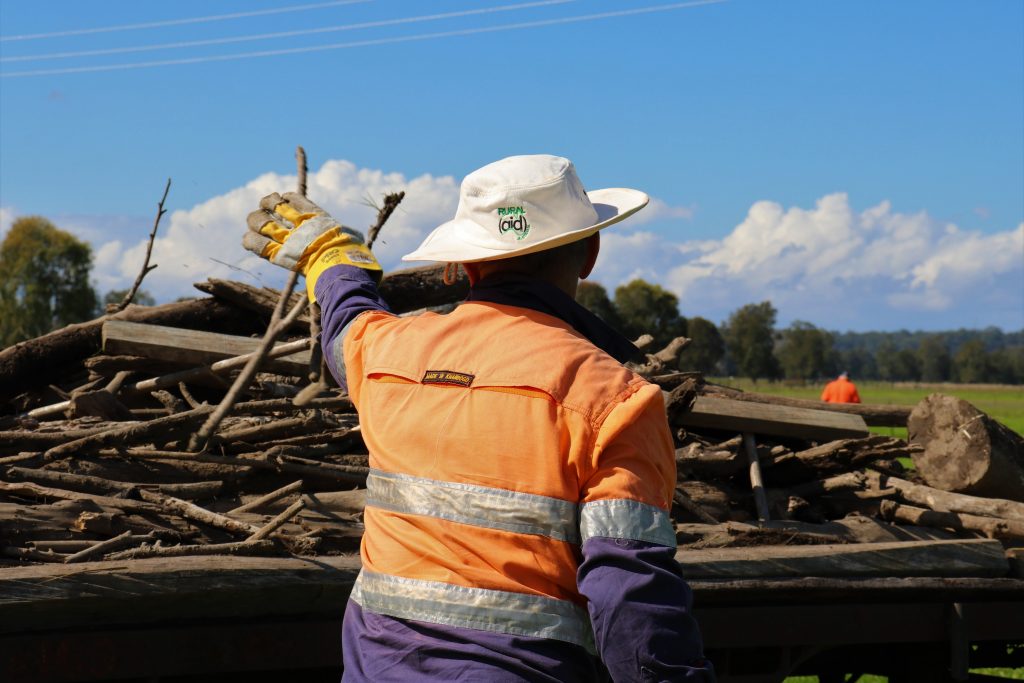 Dairy farmers have worked tirelessly through the tragedy, milking their cows morning and night. But they've been unable to put their cattle out to pasture because of broken fences and debris.
The Rural Aid volunteers have been put to work in the soggy paddocks, cleaning up the hazardous debris for the affected farmers and their cattle. They've also been performing repair works and lending a hand with fencing efforts to help get properties back to full production.
Rural Aid CEO John Warlters said he couldn't be prouder of the dedicated volunteers.
"We know Aussies dig deep in times of natural disaster. We've seen this spirit in our wonderful volunteers dropping everything to help out, in tough, muddy conditions. And we've seen it in the huge volume of donations made to our flood donation drive," Mr Warlters said.
Almost $300,000 has been raised for Rural Aid's flood appeal.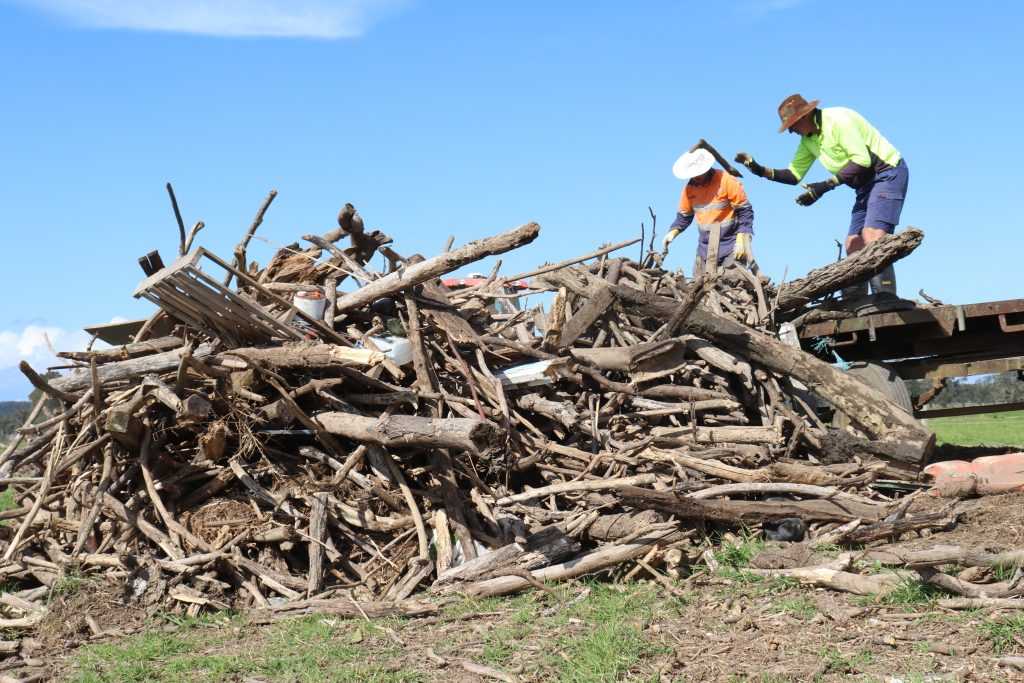 "This money has already been distributed to hundreds of affected farmers, by way of a $1000 emergency payment," Mr Warlters said.
The volunteers will wrap up their week in the region this Saturday.
Donations can be made by visiting https://www.ruralaid.org.au/floods
Farmers can register online at https://www.ruralaid.org.au/flood-recovery-financial-assistance

The flood donation appeal is part of Rural Aid's Disaster Assistance program. The program provides practical support and resources to farmers and rural communities before, during and after disasters such as drought, flood and fire. Rural Aid is working with stakeholders and agencies to provide relief measures to those affected by the ongoing flood event.
For more information or interviews, contact Rural Aid media at 0447 116 757 or media@ruralaid.org.au