Rural Aid receives $1 million in Giving Day donations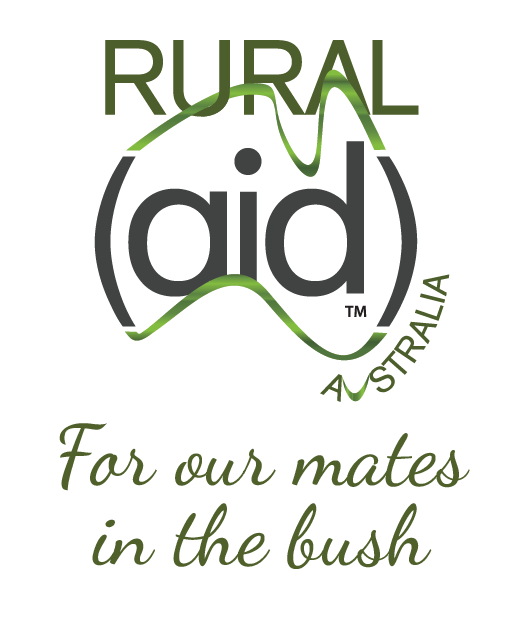 Australia's most trusted rural charity, Rural Aid, has been overwhelmed by the generous support for our mates in the bush.

Australians showed amazing generosity for farmers doing it tough as part of the charity's inaugural Giving Day.

Rural Aid CEO John Warlters said the outpouring of support shows just how loved and valued our farmers are.

"Our incredible farmers push through disaster after disaster to put food on our tables and clothes on our backs," Mr Warlters said.

"It's heartwarming to see the public recognise their grit in such a generous way.

"We're humbled to receive more than $1 million in donations on our first Giving Day. Thank you to the thousands of Australians who dug deep to help our mates in the bush," Mr Warlters said.

In the past two years, crop and cattle farmer Chris Neilsen has battled through bushfire, drought, mouse plague and most recently, excessive rains.

"We've been from one extreme to the other," Mr Neilsen said.
His wheat and barley crops were days away from harvest before flooding rains caused them to shoot.

"In the period of a month, you've seen what you've worked the last six months for and it's gone."

Rural Aid's supporters answered the call for help with compassionate gusto.

Hundreds of donors expressed their gratitude to our farmers when making their financial contributions, leaving messages like:
You are the backbone of our society and very much appreciated for all you do. Thank you.

I know this is only a small amount but I am extremely grateful for your hard work, dedication and commitment to farming. Coming from a farming family I understand the challenges and difficulties you face, especially from circumstances out of your control. Hang in there.
Rural Aid originally set a fundraising target of $750,000, but that goal was beaten around lunchtime on Giving Day, Friday the 10th of December.
A revised target of $1 million was reached early this week.
"We'd like to thank our corporate partners that have helped eclipse the $1 million mark including Evolution Mining, Domino's and Godolphin," Mr Warlters said.

"We are grateful beyond words for every dollar donated.
"Thanks to the generosity of the public, Rural Aid will be able to help more farmers in more places in 2022," Mr Warlters finished.
For more information or interviews, contact Rural Aid media on 0447 116 757 or media@ruralaid.org.au

About Rural Aid
Rural Aid is Australia's most active and trusted rural charity. Rural Aid is helping to tackle the ongoing mental health crisis in a number of ways including disaster and financial relief services, water and fodder donations, and free on-the-ground counselling and volunteer support.
Rural Aid's first annual Giving Day will raise funds to provide these critical services and give much needed support to rural families for future disasters.