RURAL AID PARTNERS TO DELIVER SCHOOL SUPPORT FOR RURAL CHILDREN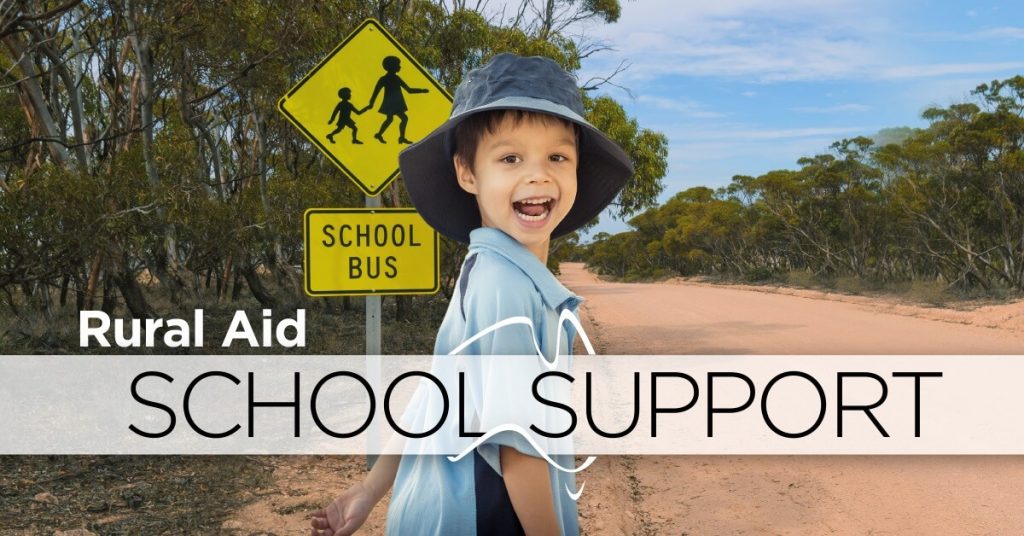 Using technology to support rural children with life-changing education opportunities
Children in the New South Wales Upper Hunter region will, from today, gain access to laptops as part of Rural Aid's support of rural schools and their students.
Rural Aid CEO John Warlters said, Rural Aid will support nine schools in the Upper Hunter area of New South Wales through the provision of 203 laptops devices for their students to access remote learning resources.
"For many families, particularly those in rural and remote communities, gaining access to suitable technology, at speed, is required to enable remote learning," John Warlters said. "Rural Aid is working directly with the Education Departments in New South Wales and Queensland to roll out technology support to more schools and students.
"With the challenges brought on now by COVID-19, adding to the impact of drought and fire for many of these farmers, these laptops will help rural families access much needed resources to educate their children from home and when they are back in the classroom.
School quotes
"Thank you so much, this is just truly amazing." – John Ireland, Principal Quirindi Public School.
"There is not too much I can say really except: Thank you, Thank you, Thank you. – Ian Worley, Principal, Quirindi High School.
"Absolutely amazing!" – Jane McKenzie, Principal, Willow Tree Public School.
About Rural Aid
Rural Aid is one of Australia's largest rural charities. Well known for the highly successful 'Buy a Bale' campaign, the charity also provides financial assistance, water and counselling to farmers in times of drought, flood or fire. Other initiatives support its vision that farming and rural communities are safeguarded to ensure their sustainability both during and after these natural disasters. Visit www.ruralaid.org.au for further information on these programs and other support for our rural communities.
Media: 0447 116 757 | media@admin.media.ruralaid.org.au
Spokesperson: Rural Aid CEO John Warlters | 0409 618 641
Images: Please contact media@admin.media.ruralaid.org.au or call 0447 116 757 for images.
Follow Rural Aid for updates on:
Buy A Bale – FB: @buyabaleofhay | IG: @buyabale | TW: @buyabale