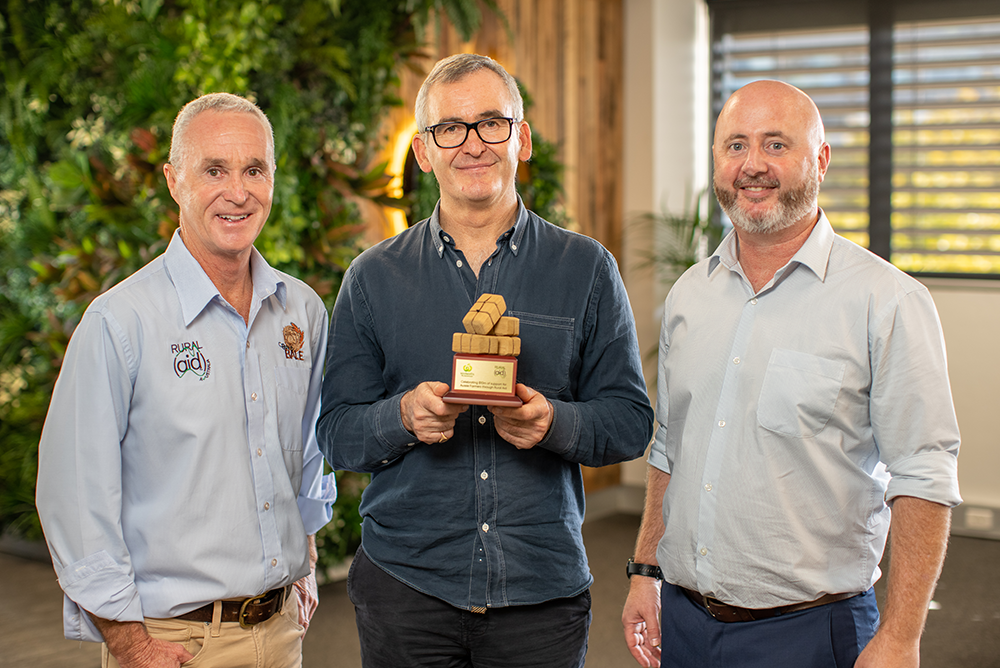 Australia's most trusted rural charity, Rural Aid, has raised more than $175,000 for farming families at its second annual Long Lunch.
More than 340 guests attended the Howard Smith Wharves event on Friday 31 March.  
Rural Aid CEO John Warlters thanked the agribusiness community for their attendance and steadfast support.
A significant milestone donation was also celebrated at the Long Lunch.
Woolworths Group surpassed $10 million in donations to Rural Aid.
"Thanks to the unwavering support of Woolworths Group, Rural Aid has been able to respond to more than 50,000 requests for help from farmers battling droughts, bushfires, plagues and floods," Mr Warlters said.
"It's a significant number of farmers that we've been able to assist over the past eight years; it's equivalent to every person in Dubbo receiving some form of assistance, whether it be hay, pre-paid VISA cards or free counselling, all thanks to Woolworths Group's support."
Brad Banducci, Woolworths Group CEO said, "Our partnership with Rural Aid began through the grassroots support from our supermarkets to their local communities doing it tough during the drought. It has grown to become an important part of our national commitment at Woolworths Group to stand by regional Australia during times of natural disasters and delivering on our purpose of creating better experience together for a better tomorrow.
"I'd like to thank our team and also our customers for their generous support over the past few years. We're pleased that together with Rural Aid we have been able to support so many communities impacted in challenging times across the country."
Among the generous donations made at the Long Lunch event was a $60,000 donation from S.Kidman & Co, presented on behalf of Chairman Gina Rinehart by Kidman board member Loretta Leung and acting chief executive officer Adam Giles.
Rural Aid also received a $60,000 donation from James Power, the owner of the famous Norman Hotel, which celebrated its own Long Lunch the day prior.
"Rural Aid is grateful for their support, and especially thanks Mrs Rinehart, Ms Leung and Mr Power," Mr Warlters said.
A number of political leaders also attended the Long Lunch event.  
"It was our pleasure to welcome the National Agriculture, Drought and Emergency Management Minister, Senator Murray Watt, alongside Queensland's Agriculture Minister Mark Furner and opposition Agriculture spokesperson, Tony Perrett," Mr Warlters said.  
"Their commitment to the ag industry is clear, and we thank them for taking time out of their busy schedules to learn more about the work Rural Aid does," Mr Warlters said. 
About Rural Aid
Rural Aid is Australia's most trusted rural charity. We stand with our farmers when they need us most. Rural Aid provides critical support to farmers affected by natural disaster through financial, wellbeing and fodder assistance. Rural Aid's community programs help create more sustainable communities by building stronger futures for all Australian farmers. Find out more at www.ruralaid.org.au

For more information or interviews, contact Rural Aid media on media@ruralaid.org.au or 0447 116 757.