Australia's most trusted rural charity, Rural Aid, is helping farmers across Victoria, New South Wales, and Tasmania as they face devastating, widespread flooding.
Rural Aid's team of counsellors are conducting welfare checks on Rural Aid's registered farmers.
Rural Aid CEO John Warlters said the floods were hitting particularly hard in Victoria's north, while in NSW and Queensland, farmers with crops nearing harvest were increasingly anxious as flood water and continuing rain caused costly downgrading.
"It's upsetting to hear stories of flooded homes, dead livestock, and flattened crops," Mr Warlters said.
"Winter crops are approaching harvest, so to see them downgraded or destroyed so close to the finish line is a devastating blow.
"Losing livestock is truly heartbreaking for our farmers, who work so hard to keep their animals alive and healthy.
"Months of hard work and investment has now been written off, alongside people's homes, fences, sheds and machinery," Mr Warlters said.
Rural Aid has been on the front foot responding rapidly to the unfolding situation – sharing its dedicated counselling phoneline with the thousands of farmers in impacted regions and, where safe to do so, mobilising its counsellors to offer one-on-one emotional support to producers on-farm.
Rural Aid has counsellors on the ground in Forbes, NSW and in northern Victoria.
The entire counselling team has been phoning farmers across the flood-impacted regions.
Registered primary producers are also being offered financial assistance as they deal with the devastating effects of the flood.
More than 70 local government areas (LGAs) across the three states are directly affected, impacting thousands of families.
The wellbeing team is the largest team within Rural Aid, reflecting the priority the charity places on addressing the mental health challenge confronting rural Australia.
Rural Aid counsellors are expecting an increase in calls to its new, dedicated 1300 175 594 counselling line, as the extent of the current flooding situation becomes more apparent.
Farmers registered with Rural Aid can access counselling support and request financial assistance and fodder for livestock.
Producers that aren't registered are encouraged to do so immediately via www.ruralaid.org.au or by calling 1300 327 624.

For more information or interviews, contact Rural Aid media on media@ruralaid.org.au or 0447 116 757.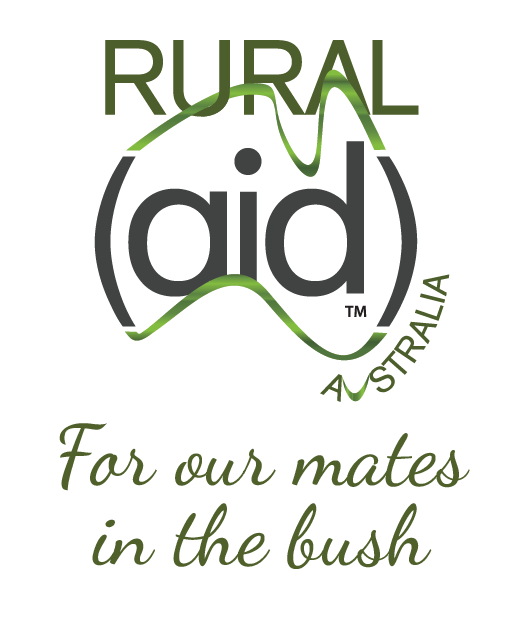 About Rural Aid Rural Aid is Australia's most trusted rural charity. We stand with our farmers when they need us most. Rural Aid provides critical support to farmers affected by natural disaster through financial, wellbeing and fodder assistance. Rural Aid's community programs help create more sustainable communities by building stronger futures for all Australian farmers. Find out more at www.ruralaid.org.au