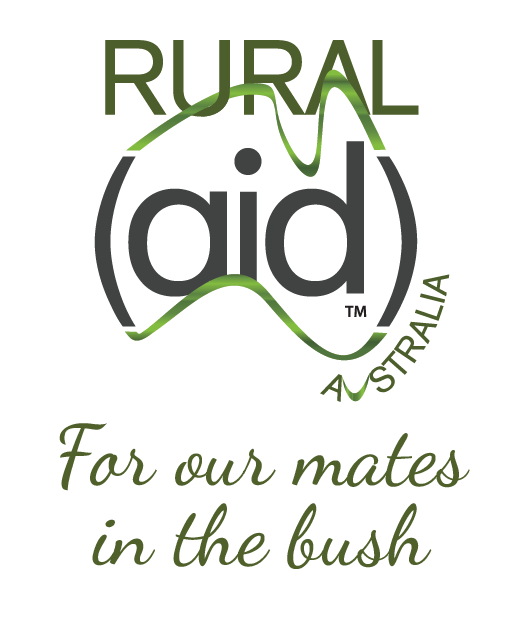 Australia's most trusted rural charity has extended its fundraising target after beating its first goal in a matter of hours.
Incredibly, generous Australians have helped Rural Aid eclipse its Giving Day fundraising goal of $750,000 before midday.

Rural Aid CEO John Warlters said the charity has now boosted its target to $1 million.

"We've been blown away by how quickly and generously the public has reached into their hearts today," Mr Warlters said.

"We've extended our goal to $1 million so that we can better help our mates in the bush into the new year."

Funds from Rural Aid's Giving Day will go towards its vital programs including free on-the-ground counselling, financial relief services, water and hay deliveries and volunteer support.

"Our farmers have had a tough year between drought, flood, mouse plague and a pandemic to top it off," Mr Warlters said.

"Watching the outpouring of support has been inspiring to see. It demonstrates again how generous the Australian community is in support of our farmers. The outpouring of support and messages of gratitude and thanks has been overwhelming."

"Thanks to everyone who has donated a little or a lot, it all helps us to stand with our farmers when they need it most," Mr Warlters said.
"Donations from Rural Aid's amazing corporate partners Evolution Mining and Tabcorp have significantly bolstered our fundraising total. Rural Aid is very grateful for our business supporters."

Rural Aid CEO John Warlters said there is still time plenty of time to donate, with the Giving Day officially ending at 5pm today.

"Every dollar makes a difference. Please donate if you can," Mr Warlters said.

To donate head to www.ruralaid.org.au/for-our-mates or call 1300 327 624.
For more information or interviews, contact Rural Aid media on 0447 116 757 or media@ruralaid.org.au

About Rural Aid
Rural Aid is Australia's most active and trusted rural charity. Rural Aid is helping to tackle the ongoing mental health crisis in a number of ways including disaster and financial relief services, water and fodder donations, and free on-the-ground counselling and volunteer support.
Rural Aid's first annual Giving Day will raise funds to provide these critical services and give much needed support to rural families for future disasters.