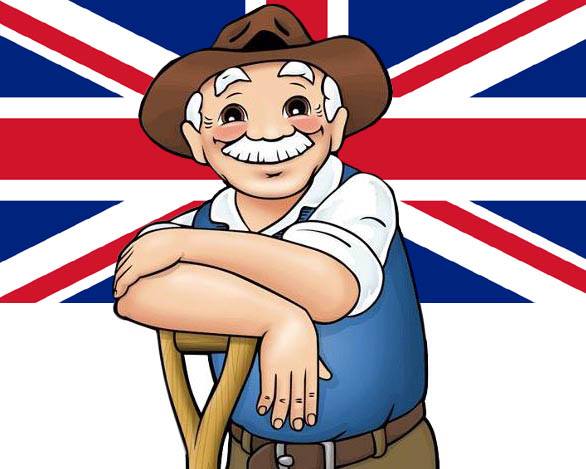 Aussie school children plant seeds to help our honeybees
School children across Australia are being encouraged to "Bee An Angel" with the help of one of Australia's largest rural charity organisation, Rural Aid, and Mr Fothergill's.

Rural Aid CEO John Warlters said he welcomed the partnership with Mr Fothergill's to donate and distribute seed packets to schools who have fundraised for Rural Aid so that school children can plant native flowers to support our honeybees.

"Recent events including drought and bushfire impacted thousands of beehives across Australia.

Thankfully, our littlest livestock Aussie farmers, yes – you may know them as beekeepers, are doing their best to get back on their feet," John Warlters said.

"Over 50,000 hives were burnt in the bushfires and beekeepers are struggling to feed their remaining bees with a dramatic reduction in their food source – flowers and plants. We encourage all schools to plant native flowers to encourage a Spring bee revival. If your school, workplace or community group would like to get involved to #SaveAussieBees, sign up for a free beehive fundraising poster at www.ruralaid.org.au. Once the poster is full, you will have raised $1,000 for Aussie beekeepers in need! This amount could feed a hive of hungry honeybees for an entire month.

"Honeybees are the key pollinators for many fruits and vegetables. Over one-third of Australia's produce relies on these bees for pollination – without bees, many of the shelves at local supermarkets would be empty and the farmers' market favourites we take for granted would be in short supply.

"This initiative with Mr Fothergill's is a great opportunity to support our honeybees and their keepers and is sure to have a number of great outcomes.

"The seed project will show children the importance of having flowering plants as a food source for our honeybees and how to grow those flowering plants. Imagine if every school in Australia grew flowering plants. Our honeybees and our food sources that rely on their pollination would flourish.

"However, because of the drought and devastating bushfires, our Aussie beekeepers are struggling to feed their bees and pay their bills.

"Through Rural Aid's Stronger Futures program, our Hive Aid fundraising initiative is ensuring that this essential industry is safeguarded for generations to come, but we need your help.

"That's why we are asking everyone to #BeeAnAngel by supporting Australia's littlest livestock, the honeybee."

The good news is, there are easy ways to help support our littlest livestock farmers by:
Your support will allow Rural Aid to provide support to keep our hives alive and the industry flourishing.

To support our beekeepers and their bees, please donate at: www.ruralaid.org.au/campaigns/hiveaid/


END
Media enquiries: 0424203935 | media@admin.media.ruralaid.org.au
Media spokespersons: Rural Aid CEO John Warlters – 0409 618 641
About Rural Aid
Rural Aid is one of Australia's largest rural charities. Well known for the highly successful 'Buy a Bale' campaign, the charity also provides financial assistance, water and counselling to farmers in times of drought, flood or fire. Other initiatives support its vision that farming and rural communities are safeguarded to ensure their sustainability both during and after these natural disasters. Visit www.ruralaid.org.au for further information on these programs and other support for our rural communities.
Visit www.ruralaid.org.au/snapshots for Rural Aid's latest assistance statistics.
Follow Rural Aid for updates on:
FB: @ruralaidaustralia | @buyabaleofhay
IN: Rural Aid Ltd
TW: @ruralaidaust | @buyabale