Rural Aid about more than just hay bales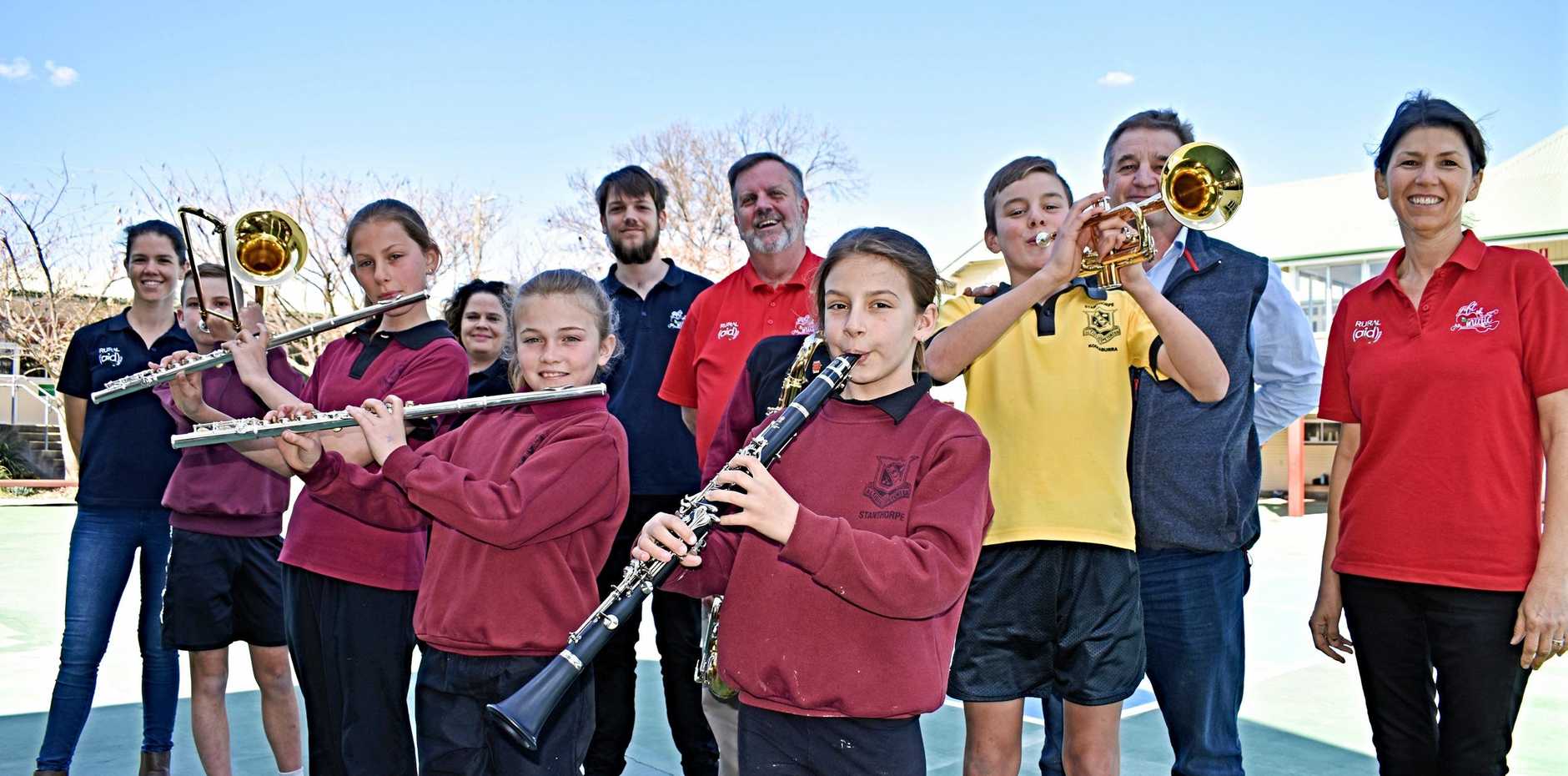 IN times of drought sometimes all you need is a little pick-me-up to put a smile back on the face.
Thanks to the unending generosity of Rural Aid, students at Stanthorpe State Primary School got just that.
It was like Christmas morning on Friday as music students unpacked and pieced together some shiny new presents.
"We just want these kids to have a bit of a break. It's sometimes a tough life when living through drought," Rural Aid general manager Wayne Thomson said.
"Music is a beautiful thing and to be able to have that bit of fun and opportunity to play can make a difference."
Photos
It was like Christmas morning for Stanthorpe State Primary School students and teachers when Rural Aid paid a visit on Friday.Photo: Matthew Purcell.
Through their Gift of Music initiative, Mr Thomson and his Rural Aid crew donated close to $10,000 worth of instruments, plus Lego and Ipads, to the school last Friday. It was one of four similar trips they did that day around the region.
"We just saw the need. We thought 'Well mum and dad we're helping with fuel and fodder and food – but what about the kids?'
They've donated to more than 100 schools across Queensland since starting the scheme nearly two years ago.
"To get this many new instruments at once – the school couldn't possibly afford it," SSPS's instrumental music teacher, Bruce Eddiehausen said.
"The fact we've got brand new instruments… the kids' progress will be so much better.
"Your program needs a bit of momentum, a bit of excitement. These kids are going to come in next week and be wanting to learn.
"What these people (Rural Aid) do is amazing," he said.
The article's credit is for the source : Stanthrope Border Post