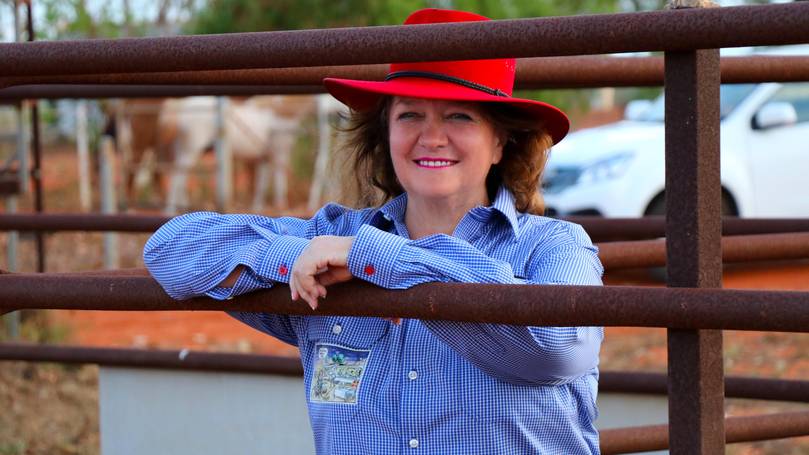 Rural Aid says this is one of the most important days on the calendar. 
With National Agriculture and Related industries Day less than a week away, Rural Aid is inviting residents of the South Burnett region in Queensland to don their Akubras, pop on some boots, bring their umbrellas, some dinner and covid masks and head to Kingaroy on Saturday, November 21 to celebrate our farmers and their importance.
Made possible by Hancock Agriculture and S. Kidman & Co, the event at the famous Bethany Farm, 218 Peterson's Drive, Coolabunia – near Kingaroy – features great musical acts and has no entrance fee.
National Agriculture & Related Industries Day founder and patron Gina Rinehart said: "Where would our country be without our farmers, pastoralists, fishermen, market gardeners, fruit, flowers and timber providers, viticulturalists, pearlers, poultry and beekeepers, in short, without our agriculture?"
The event starts at 6.15pm and is a celebration of the importance of agriculture in Australia.
"Agriculture is Australia's second largest export earner with $1 out of every $7 export dollars coming from farm produce…" Mrs Rinehart said.
A bar will be available with part proceeds going to Rural Aid initiatives including its disaster assistance and Stronger Futures programs. There is a limit of 500 people, so registrations are essential via www.nationalagricultureandrelatedindustriesday.com.au/kingaroy-registration
Queensland country music star Mick Lindsay and bush ballad singer-songwriter Dean Perrett will have attendees dancing and toe-tapping throughout the night. A video recording dedicated to the event from Queensland Ballet will also be shown.
Rural Aid CEO John Warlters said National Agriculture & Related Industries Day was one of the most important events on the national calendar.
"We'll be paying tribute to the men and women who produce our food and fibre, especially given the unprecedented circumstances that have prevailed this year," Mr Warlters said.
"We are indeed the lucky country, when despite everything that has been thrown at farming families – drought, bushfires, floods and COVID-19, we continue to have access to world class produce – fruit, vegetables and protein.".
Mr Warlters recognised the Kingaroy area was an epicentre for quality produce and a fitting location in which to celebrate all the good things about agriculture.
"Rural Aid has been active in supporting producers throughout the South and North Burnett. It is fantastic to see the region at the heart of National Agriculture & Related Industries Day celebrations."
NOTE: This is a covid safe event. If you are experiencing symptoms please do  not attend. "We are all in this together". 
END 
Media enquiries: Lyndsey Douglas 0424203935 media@admin.media.ruralaid.org.au  Media spokespersons: Rural Aid CEO John Warlters – 0409 618 641