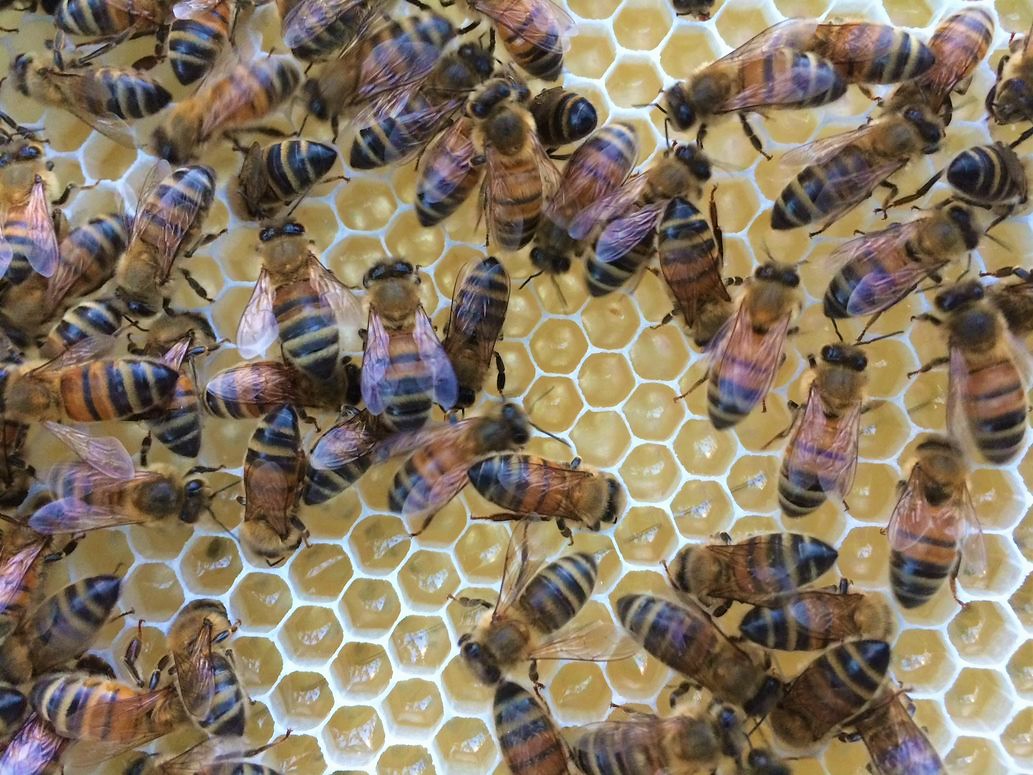 Australia's littlest livestock, its precious European honey bees, are under siege from the hive-destroying Varroa mite. 
The parasite was first detected in hives at the Port of Newcastle but has quickly spread to multiple locations across New South Wales.  
Rural Aid, the nation's most trusted rural charity, is today launching a fundraising campaign in support of our impacted beekeepers. The Buy a Bee campaign has the unequivocal support of the industry's peak body; the Australian Honey Bee Industry Council (AHBIC). 
Rural Aid CEO John Warlters said the situation is volatile and distressing for beekeepers across the country.  
"Beekeepers are in an awful state right now as they anxiously wait for news on how far the Varroa destructor mite has spread," Mr Warlters said.   
Rural Aid is offering beekeepers and their families free counselling through its nation-wide team of qualified counsellors. 
"The DPI has identified mental health strain as the biggest issue currently facing these primary producers. Rural Aid is proud to be able to offer beekeepers immediate assistance in this area," Mr Warlters said. 
Australian Honey Bee Industry Council chairman Stephen Targett said, "The contribution of honey bees to agriculture in Australia through pollination services is estimated at up to $20 billion, and the start of the pollination season is just weeks away, which demonstrates what an enormous threat this crisis poses to our industry. 
"Without urgent support, some of our beekeepers will struggle to survive financially. We are calling on the public to back our beekeepers now, not just for their sake, but for the sake of Australia's entire agricultural and food production industries." 
Rural Aid is also supporting its affected beekeepers with financial assistance in the form of $500 pre-paid Visa cards.  
"The public is encouraged to show their support for Australia's littlest livestock by donating to Rural Aid's Buy a Bee initiative," Mr Warlters said.  
"Rural Aid has been supporting beekeepers for years, through its HiveAid program, created during the Black Summer bushfires in partnership with AHBIC and Hive + Wellness, the nation's largest honey packer, best known for its Capilano branded honey. The new Buy a Bee campaign, under the HiveAid umbrella, will assist these same beekeepers as they take on the Varroa mite. 
"We thank every Australian who will dig deep to support our beekeepers in their moment of need," Mr Warlters finished.  
Donations can be made here: https://www.ruralaid.org.au/hiveaid/  
Beekeepers who aren't already registered with Rural Aid are encouraged to do so now using this link: https://faa.ruralaid.org.au/  
 
About Rural Aid 
Rural Aid is Australia's most trusted rural charity. We stand with our farmers when they need us most. Rural Aid provides critical support to farmers affected by natural disaster through financial, wellbeing and fodder assistance. Rural Aid's community programs help create more sustainable communities by building stronger futures for all Australian farmers. Find out more at www.ruralaid.org.au 
 
For more information or interviews, contact Rural Aid media on media@ruralaid.org.au or 0447 116 757.