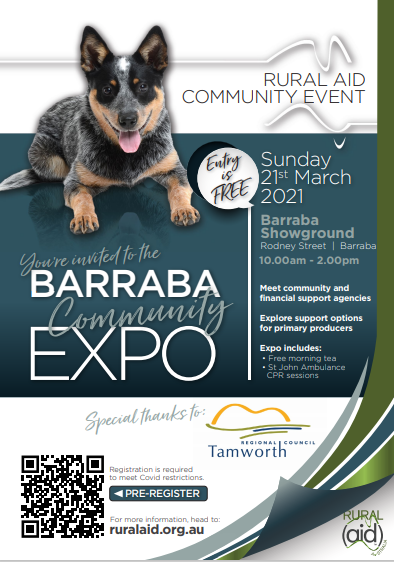 A new Rural Aid event will better connect farmers and support agencies, with New England and North West farmers the first to benefit.
The upcoming Community Expo in Barraba is a chance for those on the land to easily gauge programs available to them, and determine their eligibility.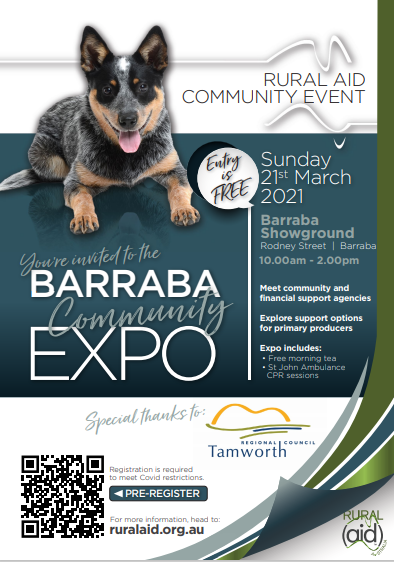 CEO of Rural Aid, John Warlters, said the event was crucial to filling in a knowledge-gap.
"Farmers have told us they struggle to sift through all the options when it comes to receiving support in times of trouble. This expo is a convenient way for those on the land to understand which services are out there, and able to help," Mr Warlters said.
He added, "Rural Aid is passionate about helping country communities build stronger futures for themselves, and this event is a perfect example of that."
A number of organisations are attending the expo including the Rural Financial Counselling Service, Rural Adversity Mental Health Program, Tamworth Regional Council, St John Ambulance, Centacare and Landcare.
The Community Expo will kickstart Rural Aid's Our Towns project in Barraba on Sunday, March 21.
More than 60 volunteers will spend the week making over Barraba's public and private spaces – boosting morale and injecting funds into the community. Barraba will also receive $100,000 over five years to keep the town thriving, thanks to Holdmark's partnership with Rural Aid.
The Expo runs from 10am-2pm on Sunday, March 21 at the Barraba Showgrounds.
Entry is free and a morning tea will be provided. Due to covid restrictions, farmers must be registered to attend. Visit www.ruralaid.org.au/covid-registration to pre-register.
For more information, call Rural Aid media on 0447 116 757 or email on media@ruralaid.org.au