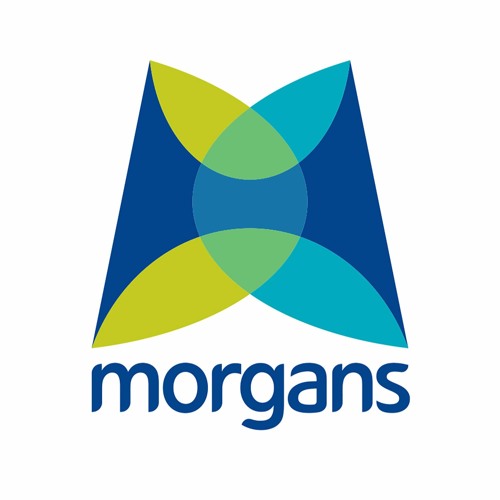 Over 2.7K gift cards sent to farmers in the first three months of 2020
In the first three months of 2020, over 2700 farmers, registered with Rural Aid, each received a $500 pre-paid Visa Country Cards, valued at over $1.3 million, thanks to the generosity of Morgans Financial (Morgans), Australia's largest national full-service stockbroking and wealth management network.
Rural Aid National Business Development Manager, Wayne Thomson said over $1.3 million of pre-paid Visa Country Cards sent to farmers, registered with Rural Aid for assistance, will go a long way to help make life a little easier for many of the farmers and their families.
"I would like to take this opportunity to thank Morgans and their community for their generous donation," Wayne said. "Many of the gift cards will be spent in the farmers' local communities which will also support local businesses and local economies. It's a wonderful way of saying to our farmers and their communities that you are not forgotten, that we are here to support you."
Morgans Financial Limited Executive Chairman, Brian Sheahan said over $1.3 million raised was the culmination of the Morgans community coming together to raise money for our Big Dry Friday fundraiser for rural and regional Australia.
"Big Dry Friday is a Morgans staff impetus in recognition of the importance of rural and regional Australia to the whole country and to our economy, and the impact that the drought is having on those communities," Brian said. "I'm very proud of the Morgans community, all of our staff, supporters and clients who contributed to this fundraiser and thank Rural Aid for facilitating the distribution of these funds to our farmers.
"Hopefully, the rains will continue to come for all of Australia, bringing better times, and rural and regional Australia will have a better life."
Wayne Thomson explained that even though we are seeing rain in many places, drought remains a prevailing factor for huge swathes of the country.
"Unfortunately, that means 86% of NSW¹ is still drought impacted, while over 67% of Queensland² is drought declared," Wayne said. "Added to this is the impact of the devasting fires that swept through NSW, Victoria and parts of Queensland and South Australia. Now, farmers are also dealing with the impact of COVID-19 restrictions.
"It is not surprising that many farmers are contacting us for assistance and it's the generosity of organisations like Morgans that allows us, at Rural Aid, to continue to support our farmers and their families."
Messages of thanks from farming families
Livestock Farmer NSW
Not sure if your office is staffed at the moment, but just wanted to send a BIG THANK YOU to you all for the recent help we have received from you by way of some bales of hay and also a $500 gift card from the Morgans Big Dry Friday.
We feel so grateful for your help and we just wanted to express our sincere thanks and that during this time of COVID-19 when the world is in lockdown, we, the farmers of Australia are still working tirelessly to ensure that there is and will continue to be plenty of food for this great nation.
The people of Australia have supported us and we will continue to have your back too.
Once again, thank you for helping our family to continue to farm
Crop Farmer NSW
Hello
I would like to pass on a very big thank you to Rural Aid for the $500 country card that arrived in the mail today. What a wonderful surprise it was to find this in the mail.
This drought has been difficult for many farmers and we appreciate the donations and subsidies we were provided to get through. Now in this pandemic so many are out of work and anxious about where their next family meal will come from. Us farmers are pushing through and preparing to sow the 2020 wheat crop, to ensure Australia has enough wheat. We all support each other. Thank you for your support.
https://edis.dpi.nsw.gov.au/ updated 14 April 2020
https://www.longpaddock.qld.gov.au/drought/drought-declarations/ QLD updated 1 March 2020
Media enquiries: 0447 116 757 | media@admin.media.ruralaid.org.au
Media spokesperson: Rural Aid National Business Development Manager Wayne Thomson – 0476 647 281
About Rural Aid
Rural Aid is one of Australia's largest rural charities. Well known for the highly successful 'Buy a Bale' campaign, the charity also provides financial assistance, water and counselling to farmers in times of drought, flood or fire. Other initiatives support its vision that farming and rural communities are safeguarded to ensure their sustainability both during and after these natural disasters. Visit www.ruralaid.org.au for further information on these programs and other support for our rural communities.
Visit www.ruralaid.org.au/snapshots for Rural Aid's latest assistance statistics.
Follow Rural Aid for updates on: