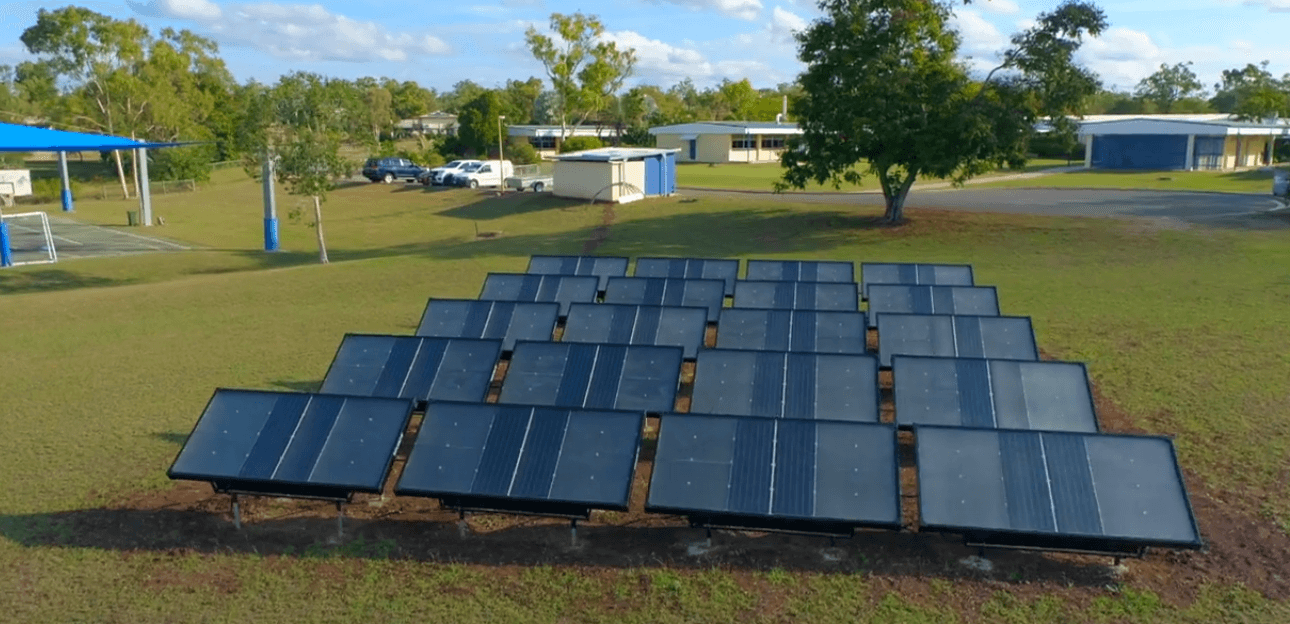 NOTE: Please find below a link to a VNR with pre-shot interviews and B-roll

Two schools in the Whitsundays region now have access to sustainable drinking water through new state-of-the-art technology.

Australia's leading rural charity, Rural Aid, has partnered with Evolution Mining to provide SOURCE® Hydropanels to the Merinda State School and Collinsville State High School.

This technology uses only the power of the sun to tap into the abundant supply of pure water vapour in the air to deliver high-quality drinking water free of infrastructure.

Rural Aid Philanthropy and Development Manager Craig Marsh said the technology will improve the lives of North Queensland students.

"These pupils now have access to the highest quality, sustainably produced water," Mr Marsh said.

"Rural Aid is committed to the sustainability of rural communities with the help of outstanding corporate partners."

Evolution Mining's Health, Safety and Community Manager at Mount Carlton, Mark Brown, said Evolution is proud of its ongoing partnership with Rural Aid.
"We are very happy to support the first hydropanels in North Queensland in the schools and region near our Mount Carlton operation, which will help to create a more sustainable and resilient local community," Mark Brown said.
An array of 20 hydropanels have been installed at Collinsville State High School and 10 at Merinda State School, capable of supporting 130 and 50 students and teachers respectively.
Merinda State School Principal Ryan Gilmour said his school is extremely fortunate to have the hydropanels.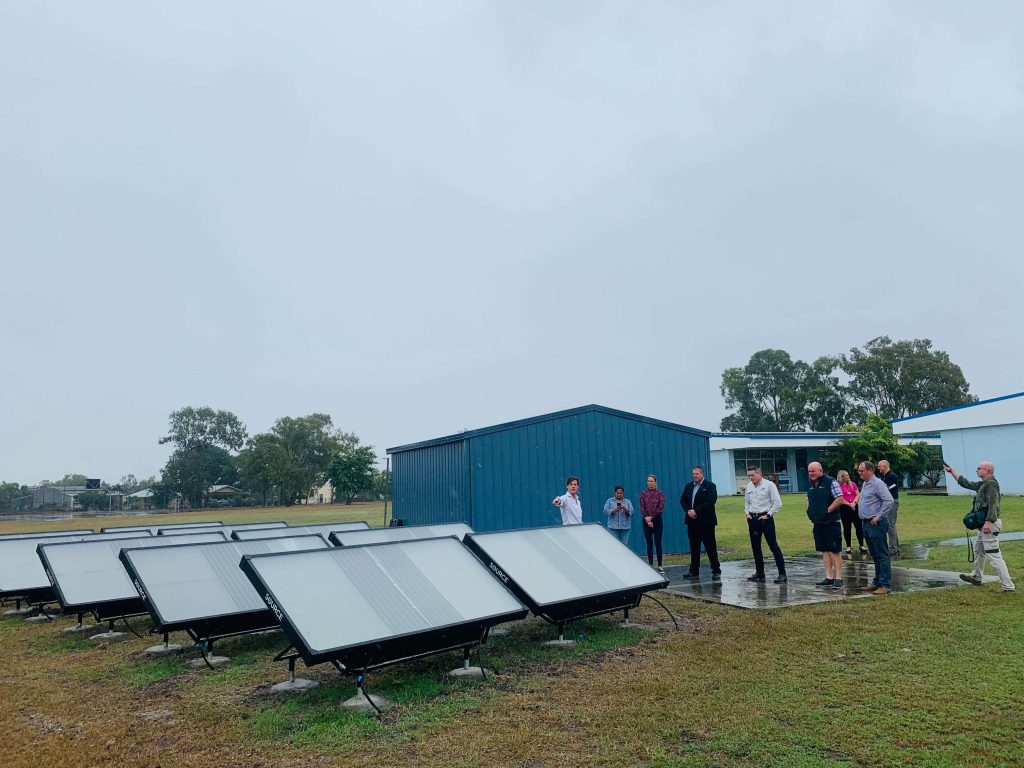 "The delicious-tasting drinking water is certainly popular with all the students, staff and visitors. We can't thank Rural Aid, SOURCE Global and Evolution Mining enough for bringing this amazing project to our school community," Mr Gilmour said.
Collinsville State High School Principal Anna Reeves acknowledged the educational benefits for students.
"With Australia being a very dry continent, this technology will allow people in remote locations to extract water from the water vapour in the air, which is more sustainable and environmentally responsible than using disposable plastic water bottles, or extracting water from the ground. With students able to observe how this innovative technology works, they will be able to promote its uptake," Mrs Reeves said.
SOURCE Global's Chief Revenue Officer Rob Bartrop agreed the cutting-edge technology is a win for the environment, and for students; a single hydropanel can offset up to 54,750 plastic bottles over its 15-year lifetime.
"The use of decentralised, renewable technologies like SOURCE give regional and remote parts of Australia the opportunity to become healthier and more resilient, while avoiding the cost, waste and inconvenience of single use plastic bottles," Mr Bartrop said.
For more information, contact Ash Whittaker, Rural Aid media on 0447 116 757.

Available for interview:
Craig Marsh, Rural Aid Philanthropy and Development Manager,0427 976 294
Rob Bartrop, SOURCE Global's Chief Revenue Officer, +1 602-545-3414 or rob.bartrop@source.co
Mark Brown, Evolution Health, Safety and Community Manager, 0437 334 502


LINK TO PRECORDED VISION AND INTERVIEWS: To Download – VNR Hydropanels provide water to Whitsundays' schools.
Please note: Hamish Thomson's correct title is SOURCE Business Development Australia Director

About Rural Aid:
Rural Aid is Australia's leading rural charity. Rural Aid provides critical support to farmers affected by natural disaster through financial, wellbeing and fodder assistance. Rural Aid's community programs help create more sustainable and resilient rural communities by building stronger futures for all Australian farmers.

About Evolution Mining:
Evolution Mining is a leading, growth-focused Australian gold miner. Evolution operates five wholly-owned mines – Cowal in New South Wales, Mungari in Western Australia, Mt Rawdon and Mt Carlton in Queensland, and Red Lake in Ontario, Canada. In addition, Evolution holds an economic interest in the Ernest Henry copper-gold mine in Queensland. Evolution have grown into a globally relevant mid-tier gold producer since inception in November 2011 and is proud of its strong partnerships which support planned positive and sustainable legacies in our communities.

About SOURCE:
A Public Benefit Corporation, SOURCE Global, PBC's mission is to make drinking water an unlimited resource. The company's SOURCE® Hydropanels create drinking water using sunlight and air as the only inputs, and can put the power of safe, sustainable drinking water in the hands of every person in nearly every climate and corner of the world. SOURCE is on Fast Company's 2020 list of most innovative social good companies. The company is headquartered in Scottsdale, Arizona, and operates in 52 countries and on six continents. SOURCE is a registered trademark of SOURCE Global, PBC. For more information, visit www.source.co and follow us on Facebook, LinkedIn, Twitter and Instagram.