HOW TO RAISE RESILIENT KIDS IN THE BUSH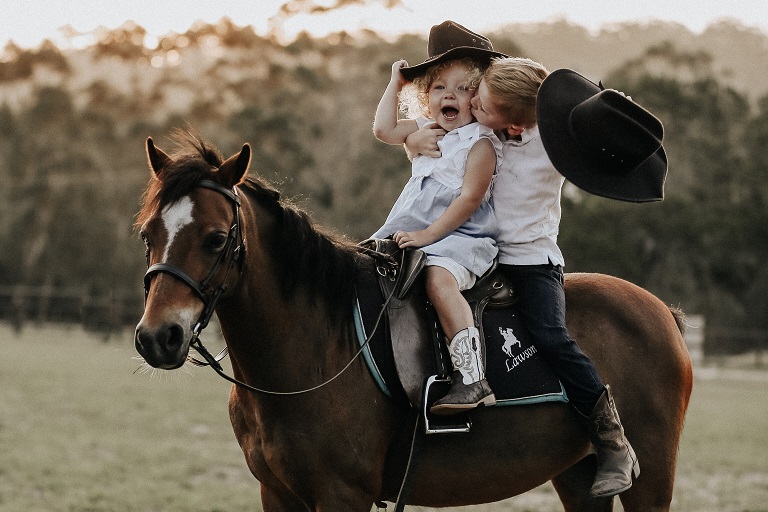 Register for "On the Couch with Rural Aid Counsellors" webinar, Wednesday 15 July 2020 7pm AEST.
Register here.
One of Australia's largest rural charities is hosting a webinar for country parents and grandparents this Wednesday night on the topic of raising resilient bush kids.
The charity provides financial assistance, water, fodder and counselling to farmers in times of drought, flood or fire, and says children too need support during these challenging times.
Rural Aid counsellor Zoe Cox will be running the webinar, which is anonymous for attendees who can ask questions privately and directly to the Rural Aid team, and she says that while there are distinct advantages to growing up in rural Australia, there are unique disadvantages too.

"Country kids get exposure to a variety of experiences and through that they develop problem solving abilities in a resilience-boosting environment. They also tend to have a great sense of community and a bond with nature," counsellor Zoe Cox explains.
"But bush kids are also subjected to additional adversity including financial hardship, environmental stressors and isolation. Droughts, floods, fires and economic shutdowns – like we're experiencing today – impact bush kids, so it's important we know how to create an environment where they can be emotionally resilient."
The webinar on Wednesday night will deal specifically with a child's emotional resilience, meaning one's ability to adapt to stressful situations, adversity or crisis.
"The old "toughen up, princess" approach is not the answer, nor is helicopter parenting," she said.
Zoe says there are 10 key approaches parents and grandparents can employ to raise resilient kids.
1. Make sure your child feels seen
2. Encourage strong relationships
3. Help them discover identity
4. Use strength-based parenting
5. Support autonomy and independence
6. Encourage flexible thinking
7. Combat negative thinking
8. Foster self-control and delayed gratification
9. Reward effort over 'smarts'
10. Minimise 'screen time', maximise outdoor play
Country parents are encouraged to register for the webinar where these topics and tactics will be discussed in detail.
ENDS
About Rural Aid
Rural Aid is one of Australia's largest rural charities. Well known for the highly successful 'Buy a Bale' campaign, the charity also provides financial assistance, water and counselling to farmers in times of drought, flood or fire. Other initiatives support its vision that farming and rural communities are safeguarded to ensure their sustainability both during and after these natural disasters. Visit www.ruralaid.org.au for further information on these programs and other support for our rural communities.
Visit www.ruralaid.org.au/snapshots for Rural Aid's latest assistance statistics.
Register at www.ruralaid.org.au/towns/webinars/ to be part of the Community Builders Webinars Series and to access past episodes.
Media: Lyndsey Douglas0424 203 935 | media@admin.media.ruralaid.org.au
Spokesperson: Rural Aid CEO John Warlters | 0409 618 641
Follow Rural Aid for updates on:
Rural Aid – FB: @ruralaidaustralia | IG: @ruralaid |IN: Rural Aid Ltd | TW: @ruralaidaus
Buy A Bale – FB: @buyabaleofhay | IG: @buyabale | TW: @buyabale