Gravesend farmer receives Rural Aid's 100th water tank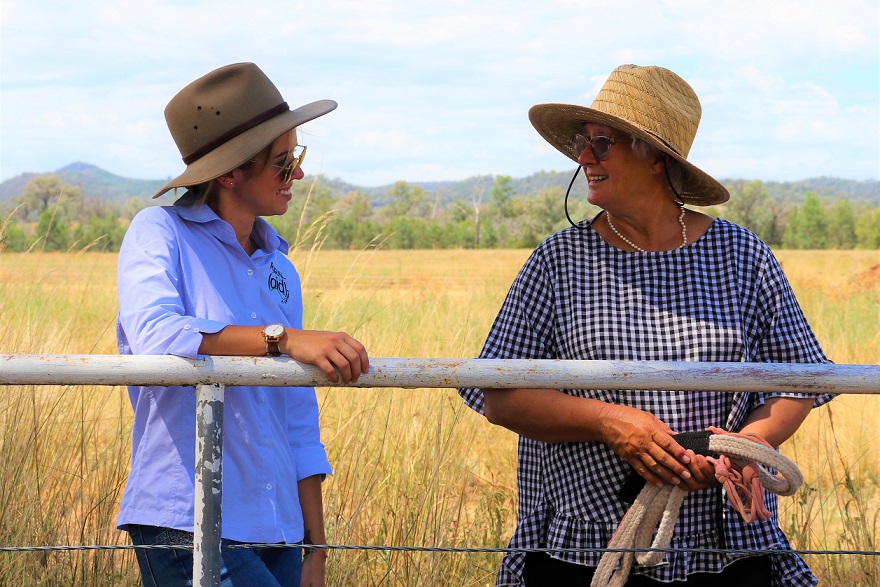 A Northern Tablelands cattle farmer is the 100th primary producer in Australia to receive a free tank and a truck load of water as part of a Rural Aid and Finish initiative.
Australia's most trusted rural charity, Rural Aid, has distributed 100 x 22,500 litre water tanks to drought-affected farmers over the past six months.
The tanks have been delivered to farmers in low rainfall areas to improve their water security.
During the drought, farmer Bronwyn Sargeant and her family frequently ran out of water. Bronwyn described the past few years as "horrendous".
Bronwyn recently welcomed a "life-changing" new tank onto the family property.  
"A huge thank you to Rural Aid and Finish for providing the tank. It's a wonderful initiative and is such a support for farmers who've been through so much."
Rural Aid's Counsellor and Community Representative on the Northern Tablelands, Heidi Gray, said the impacts of the drought are still being felt in the community.
"Recovering from a drought takes years. Memories of empty tanks are still very raw in farmers' minds," Ms Gray said.
"Having a new tank that's full of water makes a huge difference to a farmer's mindset. Being able to capture more rainfall when the next drought does arrive is an invaluable gift.
"It's just one less thing for them to worry about. It might give them an extra 10 minutes sleep at night, which might make all the difference for them the next day."
Since 2019, Finish has donated more than 14 million litres of water to drought-affected Australians through its #FinishWaterWaste initiative.
Saurabh Jain, Reckitt Benckiser's Marketing Director, said it feels "fantastic" to reach the 100th tank milestone.
"We're really proud to support the delivery of 100 water tanks to farmers across Australia," Mr Jain said.
"This brings invaluable peace of mind to farmers and their families. That is priceless."
To register with Rural Aid, visit www.ruralaid.org.au or call 1300 327 624.
About Rural Aid
Rural Aid is Australia's most trusted rural charity. We stand with our farmers when they need us most. Rural Aid provides critical support to farmers affected by natural disaster through financial, wellbeing and fodder assistance. Rural Aid's community programs help create more sustainable communities by building stronger futures for all Australian farmers. Find out more at www.ruralaid.org.au
For more information or for interviews, contact Rural Aid media on 0447 116 757.