Gina Rinehart announced as Rural Aid Patron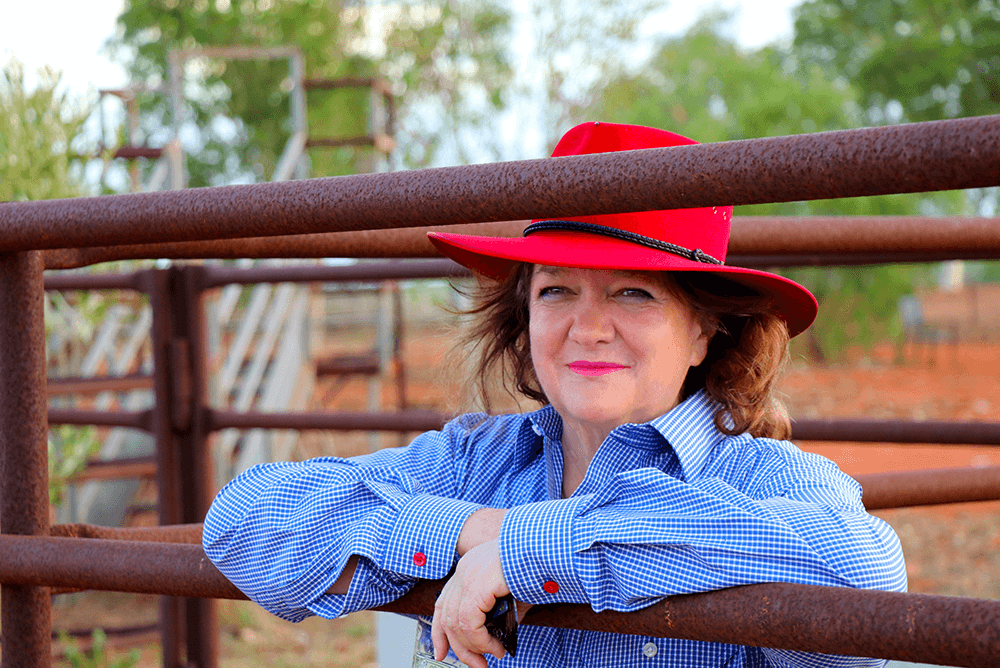 Australian mining and agriculture icon Gina Rinehart has continued to throw her support behind Rural Aid, Australia's most trusted rural charity, accepting an invitation to become Rural Aid's patron.
Rural Aid was founded in the 2015 drought and has forged a reputation for its important work in supporting farming families before, during and after disasters and is well-known nationally for its Buy A Bale campaign.
Chief Executive Officer John Warlters said Rural Aid has given a hand-up to thousands of farming families impacted by drought, bushfires and floods.
Such has been the enormous scale and impact of disaster events since its inception, Rural Aid has raised and distributed more than $100 million of assistance to families across the country.
"We are honoured to have Mrs Rinehart as Rural Aid's patron and to have her advocating in support of and championing the untiring work that Rural Aid does to enable farming families impacted by disasters receive assistance rapidly wherever they are – be it financial, fodder for livestock, drinking water or a chat with one of Rural Aid's professionally accredited counsellors," Mr Warlters said.
Mrs Rinehart has deep ties to agriculture that go back generations. Her family is one of the longest continuing pastoral families in Australia – starting in the Pilbara region of West Australia in the 1860s, and before that on farms closer to Perth. Today that pastoral connection continues with S Kidman and Co, founded in 1899 and Hancock Agriculture with the famous 2GR brand founded in 2017 which breeds the world's best Full Blood Wagyu.
"We are appreciative of Mrs Rinehart's ongoing support and very much look forward to our valued friendship continuing into the future," Mr Warlters said.
Beyond her agricultural interests, Mrs Rinehart is a leading figure in Australia's Olympic efforts. She is patron of four of the nation's Olympic teams and was recently made an Officer of the Order of Australia for her distinguished service to the mining sector, to the community through philanthropic initiatives, and to sport as a patron. She is known to many as Australia's most successful business person, investing in Australia and employing thousands of people across the country.
"Having grown up on stations which I loved very much, stations and farms have and always will be close to my heart. Rural Aid as an organisation that 'stands with our mates in the bush' during their hard times, and it does get tough in the bush, with floods, fires and severe drought, in addition to the usual dangers of snakes, spiders and in some northern areas, crocodiles too," Mrs Rinehart said.
"As patron of Rural Aid, I encourage all Australians to throw their support behind its ongoing efforts in ensuring that our food producers – our farmers- are able to get back on their feet quickly when drought, flood or bushfire hits them."
Mrs Rinehart said the mining and agricultural industries were the backbone of our country. They not only provide thousands and thousands of jobs, but they present billions of dollars of taxes for governments to build such things as hospitals, kindergartens and roads and pay for our much needed police, security and defence forces.
"Preserving the agricultural and mining industry's future is in the interests of not only all the businesses that the primary industries support, but every Australian. It is critical that our governments realise these essential industries must keep cost competitive internationally, to be able to continue to earn export income, and thrive, and not burden them with regulations and other onerous government burdens" Mrs Rinehart said.
About Rural Aid
Rural Aid is Australia's most trusted rural charity. We stand with our farmers when they need us most. Rural Aid provides critical support to farmers affected by natural disaster through financial, wellbeing and fodder assistance. Rural Aid's community programs help create more sustainable communities by building stronger futures for all Australian farmers. Find out more at www.ruralaid.org.au

For more information or interviews, contact Rural Aid media on media@ruralaid.org.au or 0447 116 757.