Gayndah farmers receive hay from Rural Aid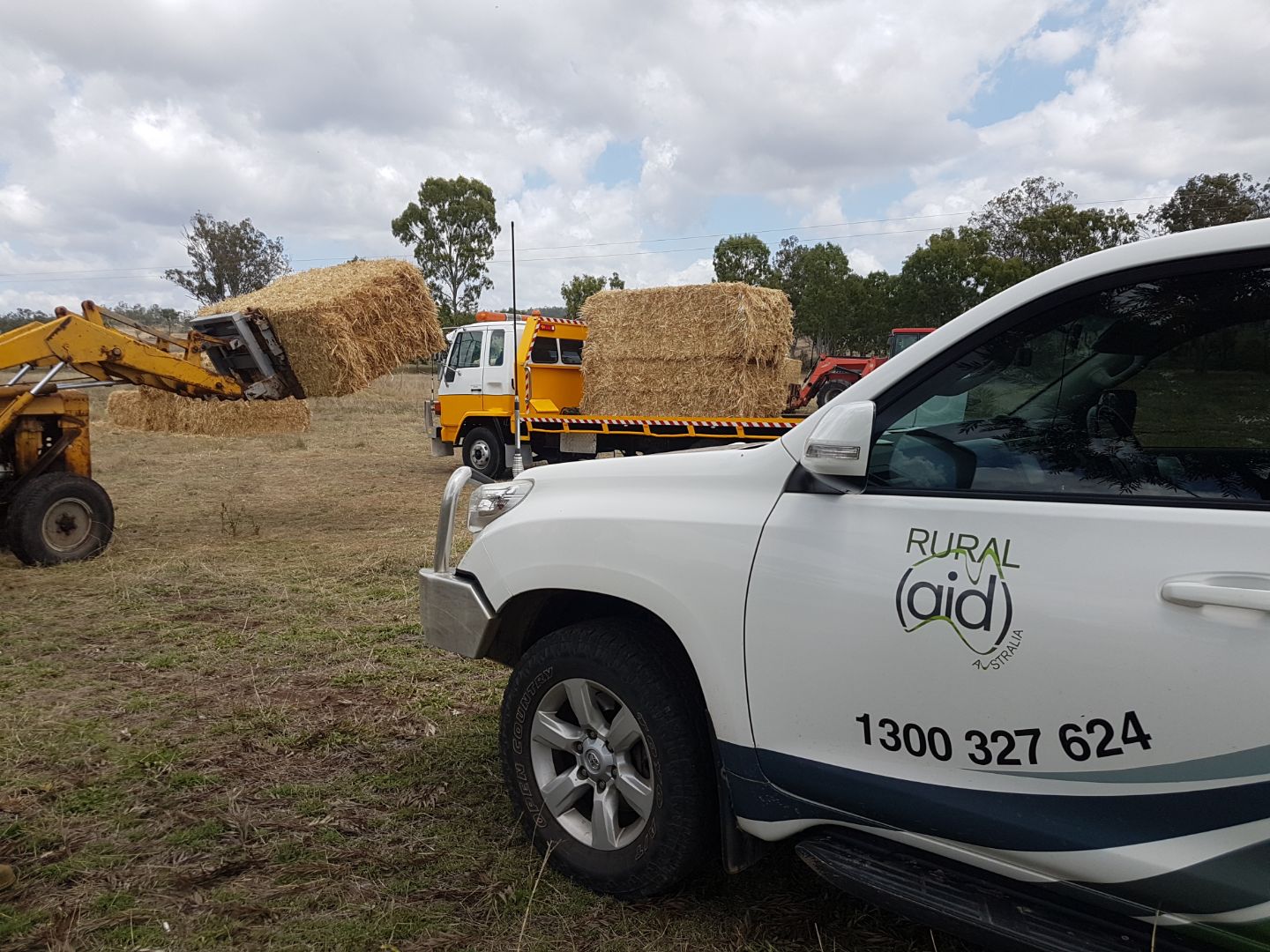 Farmers in the North Burnett have today received dozens of donated hay bales to help offset the ongoing dry conditions.  
Rural Aid CEO John Warlters said the hay and its delivery costs were generously donated by a prominent beef and cattle business. "Rural Aid is very grateful for the support of its corporate partners," Mr Warlters said.
"This hay drop has provided local farmers with enough fodder to take care of their livestock for the next little while. This takes a sizable burden off their minds and allows them to spend their money on other necessities." 
The hay deliveries were split over two weeks. One truck arrived Friday the 22nd of October, and the other truck today, Friday the 5th of November. In total, 72 hay bales were delivered to North Burnett farmers.  
"The North Burnett is still very much in drought," Mr Warlters said.
"We've heard multiple farmer reports of below average rainfall for the year. Our farmers are still pushing on through abnormally dry conditions. Hay drops like these also give farmers a chance to take some time off their property to catch up with their neighbour for a cuppa. The benefits from a hay drop certainly don't stop at the financial level," Mr Warlters finished.
Rural Aid is urging farmers to register and to reach out if they need a hand. Rural Aid provides fodder, financial, water and mental wellbeing assistance to registered primary producers.  
Farmers can register at www.ruralaid.org.au or by calling 1300 327 624. 
For more information contact Ash Whittaker from Rural Aid media on 0447 116 757 or media@ruralaid.org.au  

Editors please note: The beef and cattle business that generously donated the hay and transport costs wishes to remain anonymous.

ENDS