FARMERS THE REAL WINNERS AT BUNDABERG'S ULTON RACE DAY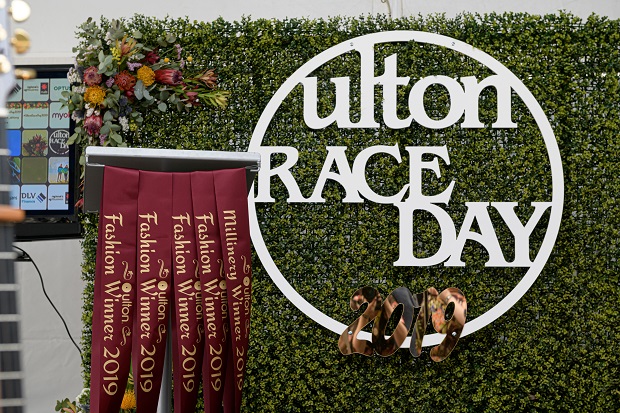 Thanks to those who attended the Ulton Race Day last month, Aussie farmers were the real winners with Rural Aid chosen as the 2019 charity of choice.
Ulton Partner, Mark McLean "This year was the fourteenth year we've hosted the Ulton Race Day. We use this day to show our appreciation to clients, associates and employees. It's an opportunity to let our hair down while enjoying good company, fine food and drink, entertainment and the local races. But it is also an opportunity for the Ulton community to give back and help raise money for vital causes, and this year we chose to support and raise funds for Rural Aid."
Rural Aid CEO Charles Alder said he was grateful to Ulton for supporting Rural Aid and that so many people at Bundaberg's Ulton Race Day supported our farmers who are struggling, on many levels, through this record-breaking drought.
"It's fantastic that Rural Aid ambassador and performer, Phoebe Jay's passion to help our Aussie farmers inspired Bundaberg business advisory firm, Ulton to support our mental health counselling service," Charles Alder said.
"Phoebe Jay's compassion coupled with her conviction to help others is an inspiration to us all and on the day, she also wowed the Ulton Race Day guests, performing on stage throughout the day."
Charles Alder explained that many of us living in a thriving city environment can find it difficult to comprehend the extent of the drought.
"The realities of the harsh Australian conditions and natural disasters are devastating for our farmers and rural communities on many levels," Charles Alder said.
"I know the people of Bundaberg understand how natural disasters can have a major impact on communities, both physically and emotionally, after experiencing a major flood event in 2013, where many lost so much and many came to assist the Bundaberg community during and after the event.
"This year we are delighted to announce that we have raised $26,160 which will be donated to Rural Aid," Mark McLean said.
"The money raised from Ulton's Race Day for Rural Aid's fully-funded mental health counselling service will go a long way to assist our farming families."
"We have many clients in the agriculture and farming sector, and we understand the hardship and toll drought and natural disasters can have on them, their families and the community as a whole. We believe that we can all do our little bit to help those facing hard times in our community," Mark McLean said.
Rural Aid's mental health counselling program provides critical support to farmers and rural communities during times of natural disaster. Rural Aid counsellors meet face-to-face with farmers and their families on-farm or conduct phone counselling sessions.
"Many farmers are up to hundreds of kilometres from the closest doctor or counselling service and find themselves in a place where they feel helpless and alone," Charles Alder said. "Rural Aid qualified counsellors help reduce some of that isolation by living in the rural communities and visiting the farmers and their families where they live."
Charles Alder said he was delighted that Ulton also provided one of Rural Aid's registered Queensland farmers with two nights for two, including breakfast and dinner, at Bargara to enjoy time away from the hardships that this drought is bringing to many.
"We were delighted to hear that Lee-Anne Waters from McIlwraith was the lucky recipient and from her letter of thanks to Ulton, she had a wonderful time," Charles Alder said.
"Lee-Anne described her first Marquee Race Day event as 'magical' and being 'blown away' by Rural Aid ambassador, Phoebe Jay's 'maturity and amazing attitude to life'. Lee-Anne also enjoyed an activity that many of us would happily run from – being interviewed about her experience on the land, telling her story so many can understand what life is like during drought."
About Rural Aid
Rural Aid supports farmers and rural communities in times of natural disaster such as flood, fire and drought. In addition, Rural Aid focusses on supporting the sustainability of regional and farming communities. Its disaster relief program includes the nationally recognised Buy a Bale campaign. Other programs include providing volunteer support to rural towns, musical instruments to regional schools and mental health counselling. Visit www.ruralaid.org.au for further information on these programs and other support for our rural communities.
Media enquiries: Raylee Huggett – 0447 116 757