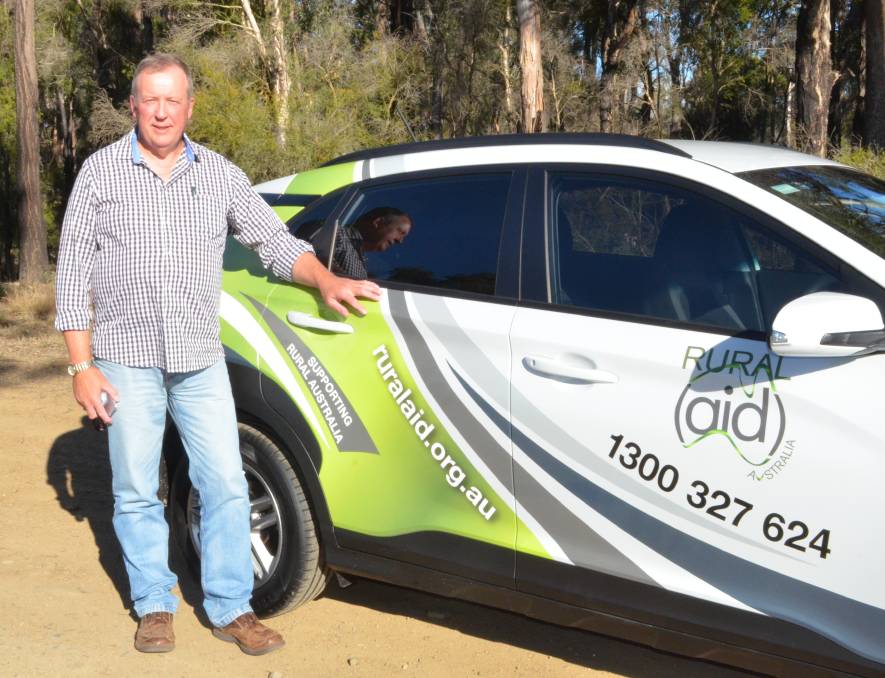 Rural Aid counsellors have moved into their second year of tackling mental health issues at the farm gate.
Demand for the specialist service continues to increase as the drought persists, according to Rural Aid Counsellor Gary Bentley, who's been helping drought stricken communities across the Central West.
In the financial year just ended counsellors working for the farm-focused charity tallied close to 2000 phone counselling sessions and a little under 400 face-to-face sessions.
Rural Aid counsellor Gary Bentley said the service was being expanded.
"The psychological damage of the worst drought since records began in Australia is difficult to quantify," Mr Bentley said.
"But we do know that the rural suicide rate has increased and depression levels in the farming community are at an all-time high.
"We are committed to the principle of meeting farmers at their place of need in their time of need."
Mr Bentley said desperation, loneliness and overwhelming sadness were driving factors when it came to farmers seeking help.
"Farmers are resilient people. As a community they are accustomed to resolving their own problems. But this drought has drained physical and mental resources.
"Rural Aid offers a message of hope…hope in cash, kind and care.
"During the last financial year we provided more than $30.5 million in drought assistance to farmers and rural communities across NSW, Queensland, Victoria and South Australia."
The counselling team is there to help farmers better understand their situation, Mr Bentley said.
"We're there not only to listen but to hear and to suggest strategies and help guide farmers through their mental anguish.
"Stressed and troubled people don't always make the best decisions if left to themselves.
"We want to do whatever we can to ensure the survival of our farms, our farmers and their families."
For the first 40 years of his working life Mr Bentley was a journalist working with newspapers, radio and television.
"I was raised in a Central Western NSW town and spent many years working in rural communities.
That has given me insight and understanding when it comes to the problems facing our farmers.
"I believe my life experience equipped me well for my role as a Counsellor."
The article's credit is for the source: Wellington Times