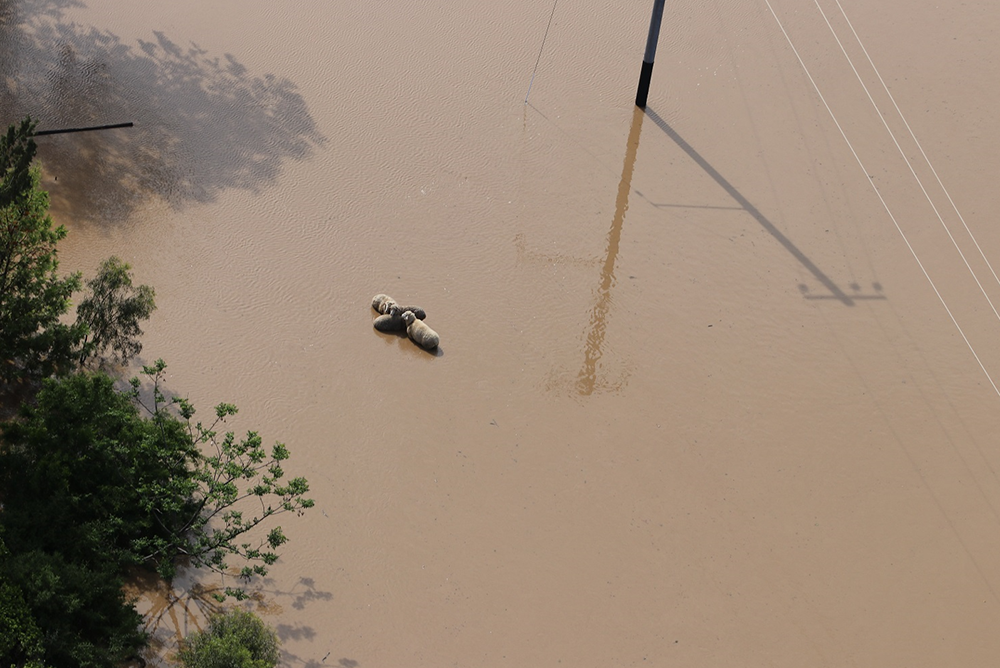 The dire flood crisis continuing to grip huge areas of land and communities within New South Wales, Victoria and South Australia has prompted the urgent relaunch of Rural Aid's Buy a Bale rescue campaign in the lead up to Christmas.
Thousands of rural families face a bleak festive season, with recovery from what has been deemed Australia's most expensive flood event hampered by ongoing rain across the more than 130 local government areas already declared disaster zones.
Rural Aid has now made an urgent plea for donations through the Buy a Bale program, which first came to prominence when it raised $100 million for drought-affected farmers between 2015 and 2020.
Rural Aid CEO, John Warlters, said the scale of this disaster made it necessary to bring Buy a Bale back.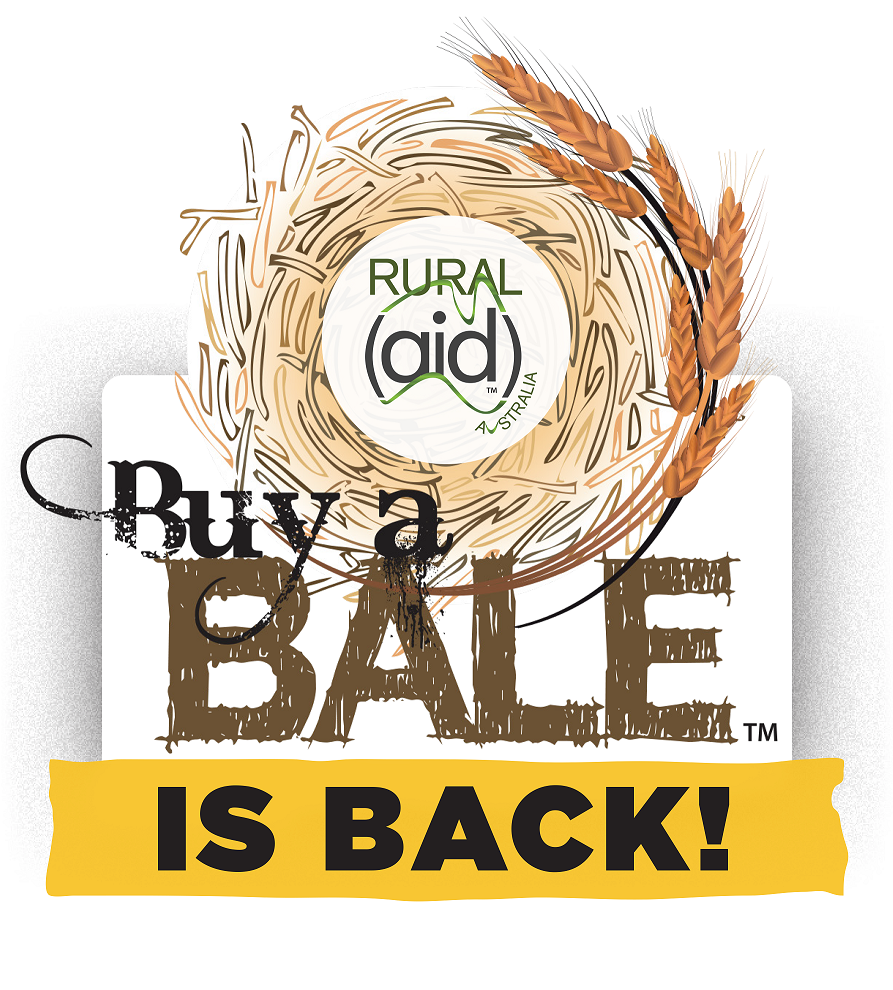 "These floods have had unprecedented impact on rural Australians – families are losing their homes and livelihoods and entire towns are being wiped out," Mr Warlters said.
"Hay supplies are running out and stranded animals are drowning and starving. Crops are rotting in the ground.
"It's time to bring Buy a Bale back, not only to provide much-needed fodder deliveries, but also to offer financial assistance, clean drinking water, volunteer and counselling support to Aussie farming families facing this crisis."
Rural Aid predicts at least a two to three-year recovery for communities, with the funds required to adequately support farmers and families estimated to be in excess of $50 million.
With concerns the extent of the disaster has not been fully communicated to policy makers, corporate Australia and the broader community, Mr Warlters is urging governments and private donors to commit to prioritising the wellbeing of affected communities.
"We're ready to execute an extensive recovery support program based on a tried and tested approach, but we need as much help as we can get," he said.
"With the generous support of the broader community, we can help keep our farmers going, get them back on track, keep homegrown produce on our tables, and stand with our mates in regional Australia.
"These families need help, and they need it now. Without it, they face a frightening and uncertain time as the rest of the country gears up to celebrate Christmas."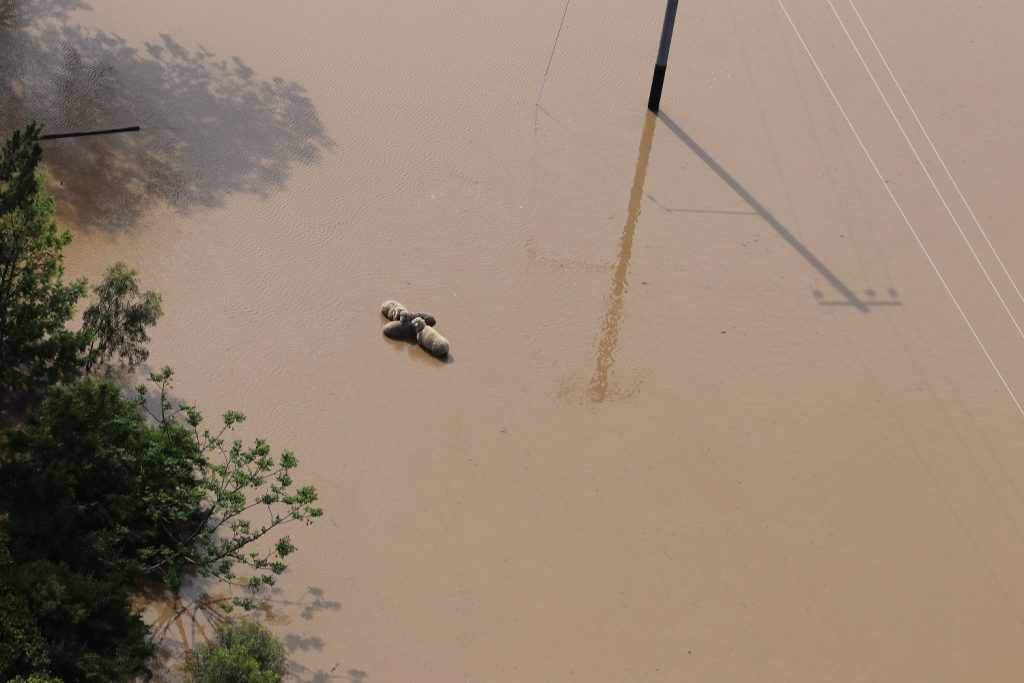 Deniliquin farmer and Rural Aid board member, Airlie Landale, said the floods have been catastrophic.
"It is now summer, yet it still feels like winter is rolling on and haunting us. It feels wrong to be speaking about too much rain, but these floods have taken a toll on so many," Ms Landale said.
"Farmers have lost thousands upon thousands of hectares of crop, producers have lost livestock, fences and their homes, and rural communities and businesses have been isolated and inundated with water.
"It will take months – if not years – for people to recover, but I know the strength and resilience of our rural people will once again shine though."
All donations received by Rural Aid ensure the ongoing provision of critical economic and empathetic assistance to farmers, including the expansion of their national mental health and wellbeing program.
To support Rural Aid or make a donation go to: www.buyabale.com.au

Media enquiries:
Ashleigh Whittaker, Rural Aid media
0447 116 757

John Warlters, Rural Aid CEO
0409 618 641

More about Rural Aid
Rural Aid is Australia's most trusted rural charity. We stand with our farmers when they need us most. Well known for the highly successful 'Buy a Bale' campaign, provides critical support to farmers affected by natural disaster through financial, wellbeing and fodder assistance. Rural Aid's community programs help create more sustainable communities by building stronger futures for all Australian farmers. Find out more at www.ruralaid.org.au