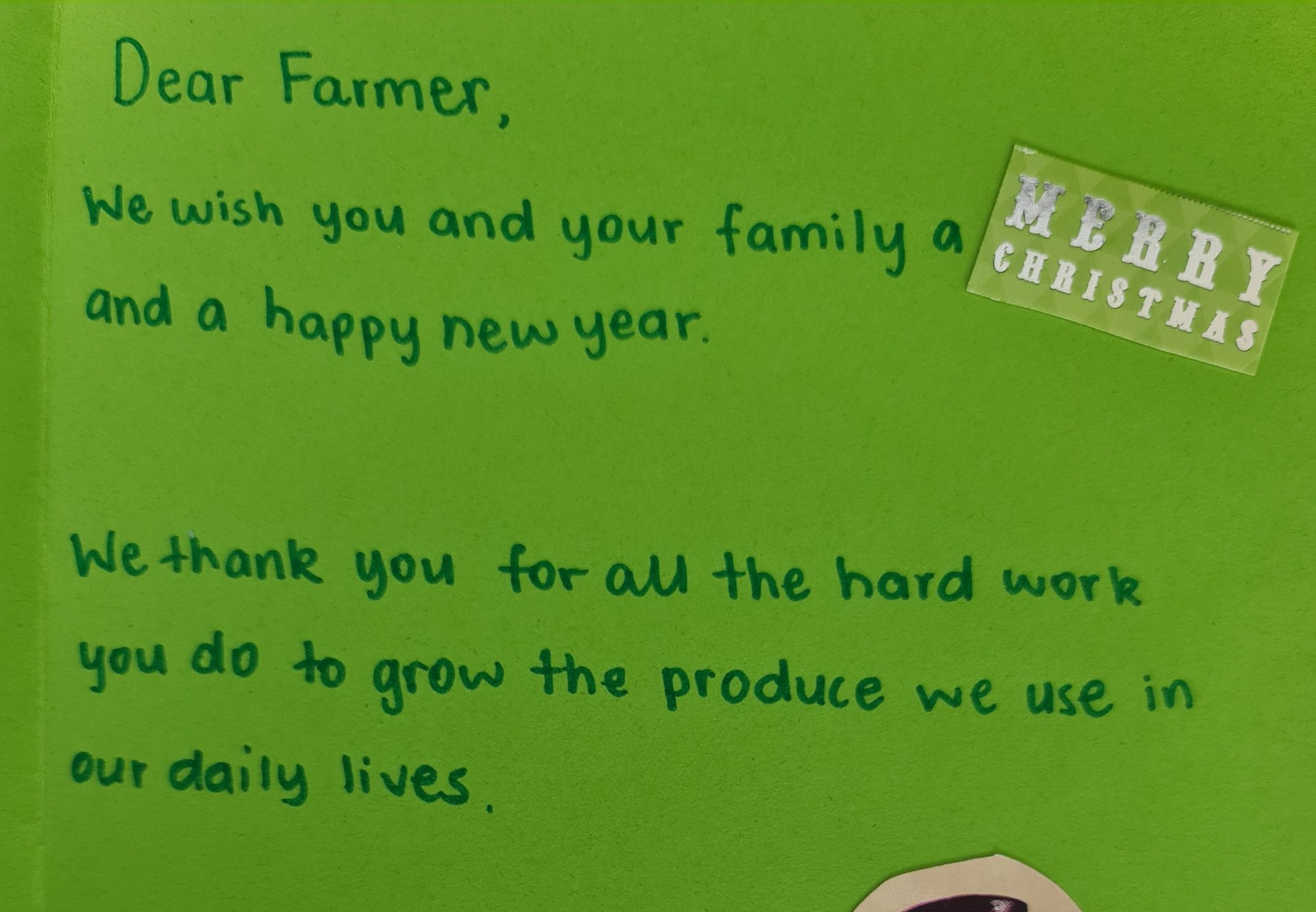 Rural Aid on track to deliver record number of festive messages to farmers
Following an emotional response from farmers in previous years, Rural Aid is repeating its Christmas Cards 4 Farmers campaign in 2020 with an aim to distribute more than 38,000 cards.
The organisation is once again asking school children to help bring some much-needed cheer into the lives of our farmers by creating homemade cards.
CEO of Rural Aid, John Walters, said that in the lead up to Christmas over recent years, Rural Aid had asked school children to write letters and cards to farmers and the response was huge.
"We received 38,000 cards that year: some were written in crayon, others covered in glitter, but all of them had the same heartfelt messages from city kids to farmers and their families," Mr Warlters said.
"Little did we know what impact these letters would have on the farmers reading them; coming from children they didn't know, saying that they cared."
"To say the response from the farmers was emotionally charged would be an understatement."
Mr Warlters said the organisation is hoping to get even more cards in 2020, beating the record 38,000 handmade cards sent in 2019.
Over 700 schools and community groups participated last year, and nearly 200 volunteers were involved in mailing out Christmas cards and letters to almost 11,000 farmers and their families. (Note: Farmers received more than one card and letter.)The cards cannot be larger than 120mm x 170mm, though they can be folded down to this size, and should not be placed in an individual envelope. Instead, cards should be grouped together and placed in a bigger envelope before being mailed to Rural Aid – PO Box 1342, Sunnybank Hills QLD 4109.
Rural Aid explained that, in addition to the anguish caused by the COVID pandemic that has affected all Australians, farmers across the country have endured years of record-breaking droughts, devastating floods and catastrophic bushfires.
"After such a difficult year, we want to put a smile on the faces of Aussie farmers. Students can make this possible by getting their school involved in our Christmas Cards 4 Farmers initiative."
Help Rural Aid continue this tradition by creating your homemade card and sending it in before November 19.
Rural Aid will have thousands of envelopes here ready to put your card in and send onto an Aussie farmer.
Visit: www.ruralaid.org.au/christmascards4farmers/
END
Media enquiries: Lyndsey Douglas 0424203935 | media@admin.media.ruralaid.org.au
Media spokespersons: Rural Aid CEO John Warlters – 0409 618 641