A $1.7M Christmas Gift for 5,800 Farming Families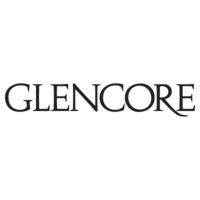 Glencore's coal business in partnership with RuralAid will provide farming families in New South Wales and Queensland affected by drought with IGA gift vouchers for Christmas this year.
Like most Australians we are incredibly proud of the contribution farmers and their families make to our country. We also recognise people in rural communities are doing it tough this year because of the drought.
Glencore's coal business has around 5,800 employees working across New South Wales and Queensland. On behalf of each coal employee we will be providing a $300 IGA gift voucher for groceries to 5,800 farming families affected by the drought. As each of our coal employees celebrate Christmas with their families, this A$1.7M for gift vouchers will allow rural families to celebrate with their own family.
Ian Cribb, Chief Operating Officer for Glencore's Australian coal business said that he hoped this gift in some small way helped farmers and their families have a more enjoyable Christmas.
Glencore has been pleased to work in partnership with IGA and RuralAid, one of Australia's largest rural assistance organisations.
Wayne Thomson, Rural Aid National Business Development Manager said the gift from Glencore would bring some welcome Christmas cheer to a number of families in rural and regional areas.
"Many of us living in a thriving city environment can find it difficult to comprehend the extent of the drought," Wayne Thomson said.
"The realities of the harsh Australian conditions and natural disasters are devastating for our farmers and rural communities on many levels. The IGA gift vouchers, being mailed to farmers, will allow them to shop within their local communities, bringing a much needed financial injection into their local economy."
Ends
For further information, please contact:
Media
Allyn Hamonet
m: 0418 228 075
allyn.hamonet@glencore.com.au
Francisde Rosa
m: 0417 074 751
francis.de.rosa@glencore.com
www.glencore.com.au

Notes for Editors
About Glencore in Australia
Glencore has operated in Australia for over 20 years and holds significant interests in a range of commodity industries across all mainland states and the Northern Territory.
Headquartered in Sydney, we are a major Australian employer, with 18,000 people working across industries that include coal, copper, zinc, nickel, oil and agricultural products.
During 2018 in Australia, Glencore contributed more than $15.6 billion to the regional, state and national economies. The most significant economic contribution came from core business activities: employing people, sourcing from local communities, and paying taxes to host governments.
For more information, visit www.glencore.com.au
Glencore's coal business in Australia
Glencore is one of Australia's largest coal producers with 16 operational mines across New South Wales and Queensland.
We provide employment for around 10,000 Australians and in 2018 managed the production of about 108 million tonnes of thermal and coking coal, predominantly for export. We have a strong safety and environmental performance and play an active role in the development of low emission coal technology.
| | |
| --- | --- |
| | www.facebook.com/GlencoreAus |
| | www.twitter.com/GlencoreAUS |
| | www.linkedin.com/company/8518 |
| | www.youtube.com/glencorevideos |
About Rural Aid
Rural Aid is one of Australia's largest rural charities. Well known for the highly successful 'Buy a Bale' campaign, the charity also provides financial assistance, water and counselling to farmers in times of drought, flood or fire. Other initiatives support its vision that farming and rural communities are safeguarded to ensure their sustainability both during and after these natural disasters. Visit www.ruralaid.org.au for further information on these programs and other support for our rural communities.