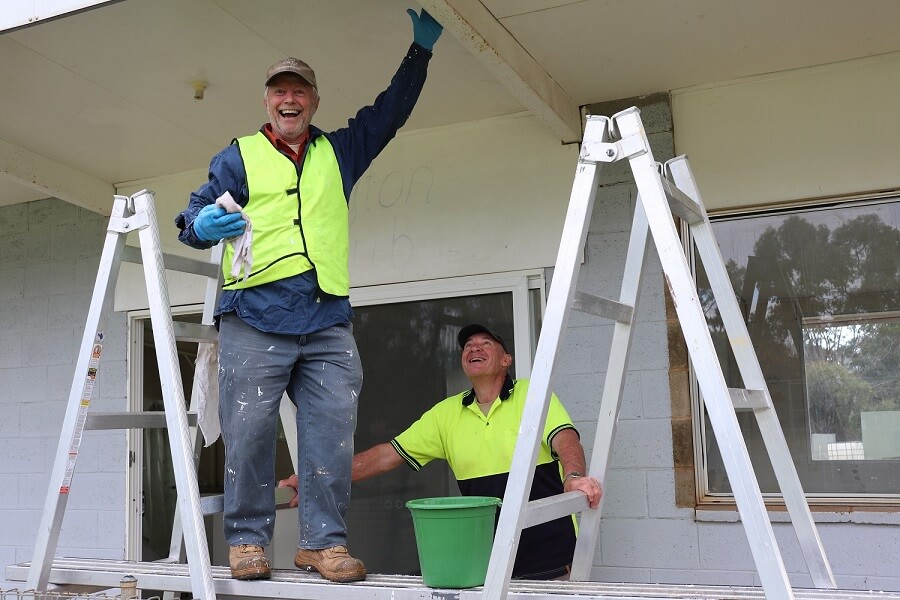 Rural Aid's "Our Towns" makeover week has begun in Lockington, with dozens of volunteers starting work on the town's nominated projects.   Lockington is one of 10 towns across Australia chosen to receive $100,000 to help deliver a range of community-building projects.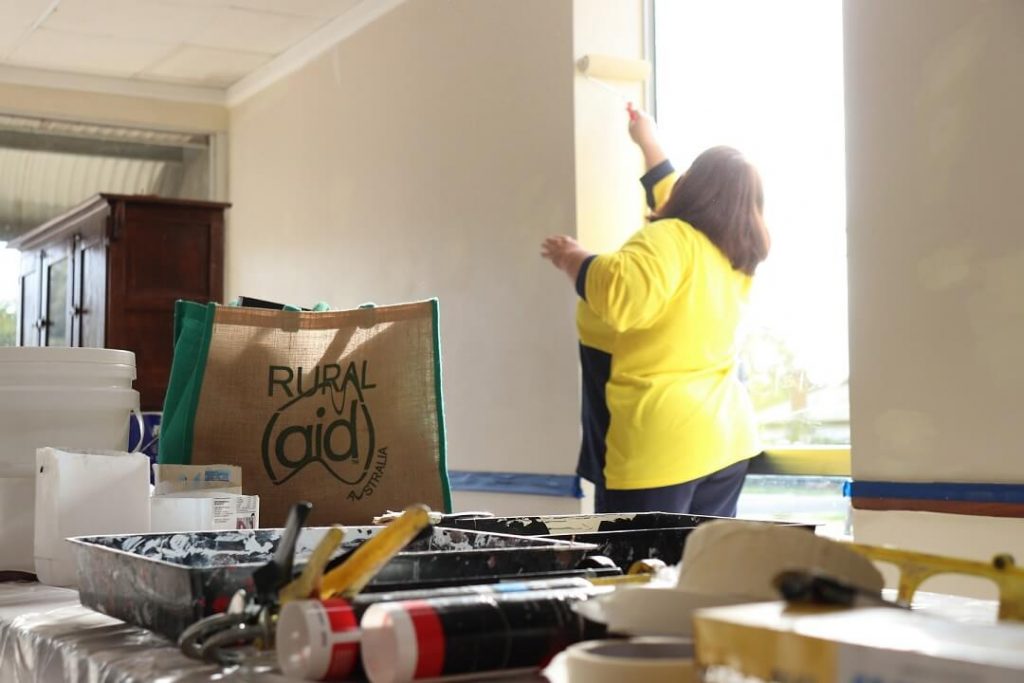 Small town expert Peter Kenyon from the Bank of IDEAS worked with Lockington's local leaders and Rural Aid staff to create a Community Development Plan to guide the town's priorities and projects.  
43 Rural Aid volunteers are now helping to deliver the plan by completing a number of dedicated projects.  
The Rural Aid team is this week working on Lockington's bowls club, Senior Citizens Hall, tennis club, rail trail, heritage centre, boardwalk and pony club.  
Lockington local and Our Town coordinator Wendy Sims said the town was buzzing.  
"It's wonderful for the Lockington community to see this project arrive," she said.   "It's so satisfying to know that other people have belief in us and see us as important." 
Rural Aid works coordinator Grant Miskimmin said the team has been welcomed with open arms by the Lockington community.  
"It's a pleasure to help the Lockington community with this project," Grant said.  
"We're honoured to be able to give some treasured local assets a real boost over the next week and help support the people of Lockington, our mates in the bush." 
Locals are encouraged to say hello to Rural Aid's friendly team around town this week.   The Rural Aid convoy arrived in Lockington on 15 May and will leave on 21st May.  
 
About Rural Aid  
Rural Aid is Australia's most trusted rural charity. We stand with our farmers when they need us most. Rural Aid provides critical support to farmers affected by natural disaster through financial, wellbeing and fodder assistance. Rural Aid's community programs help create more sustainable communities by building stronger futures for all Australian farmers.

Find out more at www.ruralaid.org.au     For more information or interviews, contact Rural Aid media on media@ruralaid.org.au or 0447 116 757.