Nutrien Ag Solutions & Elders dig deep to kick off donation drive for flooded Kimberley graziers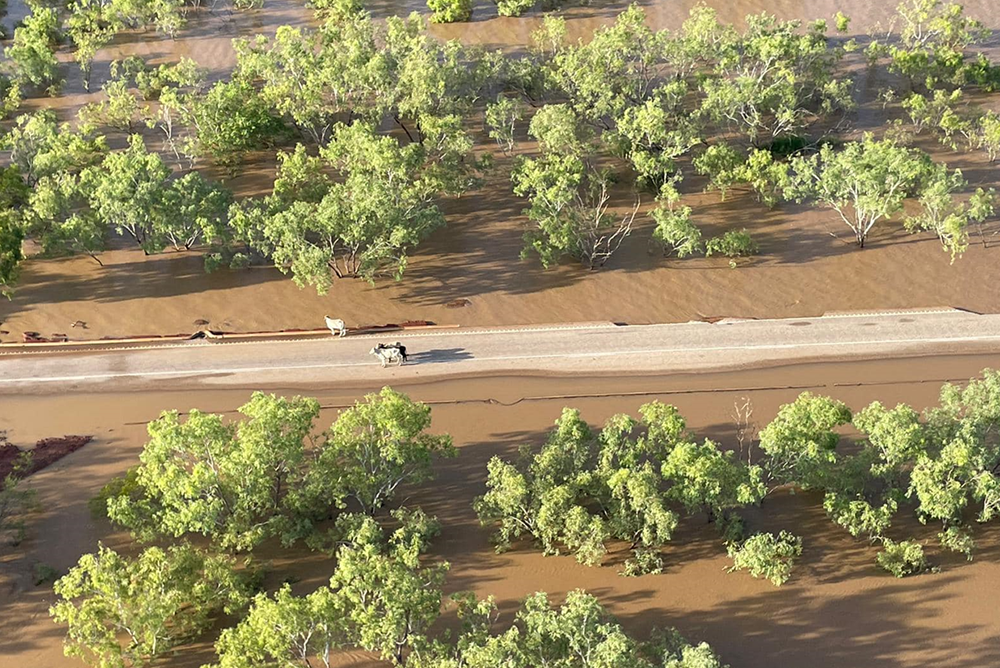 Australia's most trusted rural charity, Rural Aid, has joined forces with the Kimberley Pilbara Cattlemen's Association (KPCA) to create a fundraising drive for flood-affected graziers in Western Australia's Kimberley region.
The fundraising effort has been given a huge kick start by leading agribusinesses Nutrien Ag Solutions and Elders, which have generously donated $10,000 each to help producers impacted by the disaster, providing a kick start of $20,000 for Kimberley producers.
Nutrien Ag Solutions West Region Manager, Andrew Duperouzel said many of their clients have been impacted by the devastating floods.
"The clean-up, repair and rebuild work ahead for flood affected communities will present challenges given the remote location and shortage of labour in this area.
So Nutrien is proud to offer our support through this donation and other practical relief measures with our teams on the ground to help our farmers and their communities," said Mr Duperouzel.
Mark Allison, Elders CEO and Managing Director, said the organisation has a long standing affiliation within the Kimberley region, with staff in both Derby and Broome, who are now working closely with clients and pastoralists severely affected by recent flooding.
"Elders has donated close to $100,000 to support flood affected communities through Rural Aid in the past 12 months, and are committed to supporting the Kimberley Pastoralists fundraising campaign with an initial $10,000 donation.
"I will personally be travelling to Broome in early March to view the effects of the flood and hopefully meet with key clients to discuss ways that Elders can further support them, and the Kimberley communities, in and around Fitzroy Crossing," said Mr Allison.
The early January flooding event was the worst in the state's history. Ex-tropical cyclone Ellie brought unfathomable volumes of rain to Fitzroy River catchments – up to 800 millimetres in a week for some locations – resulting in a flood that exceeded previous water levels by more than two metres. Properties such as Yeeda Station, just outside of Derby, were battling up to 40 km of flood frontage.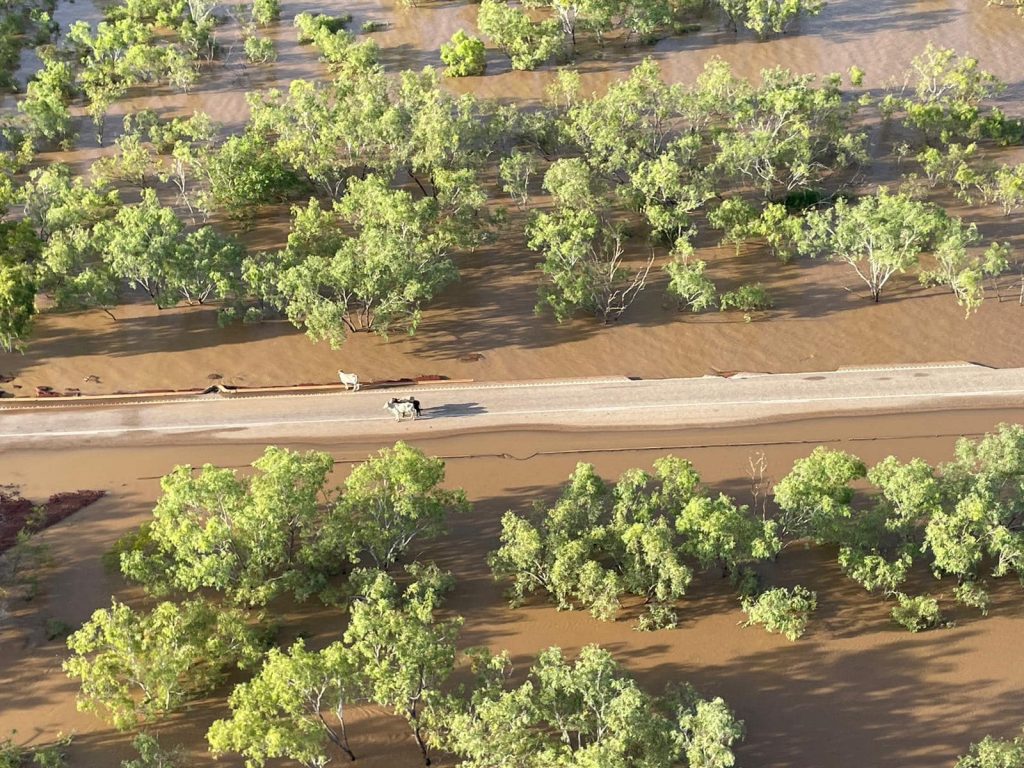 KPCA CEO Mick Sheehy said the loss of livestock has been estimated in the tens of thousands. "Thousands of kilometres of fencing has been washed away along with yards, roads and equipment. Add to that the stock loss, the damage to property and repair costs, the clean-up job required plus the future impact on livelihood and cash flow, it's going to be tough times ahead for many of our producers.
And with more rain forecast for this coming this week, the true impact of this wet season is still to be realised."
Rural Aid CEO John Warlters said the floods have set farmers back years.
"These pastoralists have put decades of hard work into their cattle, only to have their herds potentially decimated by a flood of unprecedented proportions. It's hard to comprehend the volume of water that swept through the region and left such devastation in its wake.
"Rural Aid will provide financial assistance and mental health counselling to affected graziers. We know how important rapid access to both are at this early stage when the extent of losses are being assessed but producers are determined to pick up the pieces" Mr Warlters said.
KPCA's Mr Sheehy thanked Nutrien Ag Solutions and Elders for their generosity and Rural Aid for facilitating this initiative through their trusted and respected platform.
"When times are tough, the pastoral industry comes together and supports each other. It's one of the things we do best. We are so grateful to Rural Aid for their support, and to Elders and Nutrien Ag Solutions for their generosity.
"I strongly encourage those that have been impacted to reach out to Rural Aid – for both financial and mental health support. It's tough times ahead, but you don't have to face it alone," said Mr Sheehy.
Donations can be made through this website: https://hub.givar.com/connect/org/RuralAid/campaigns/kimberley-pastoralist-flood-relief The appeal will close on April 23, 2023.
For more information or interviews, contact
– Rural Aid media on 0447 116 757 or media@ruralaid.org.au
– KCPA media – Natalie Bell on 041 653 729 natalie@associatedadvertising.com.au
About Rural Aid
Rural Aid is Australia's most trusted rural charity. We stand with our farmers when they need us most. Rural Aid provides critical support to farmers affected by natural disaster through financial, wellbeing and fodder assistance. Rural Aid's community programs help create more sustainable communities by building stronger futures for all Australian farmers. Find out more at www.ruralaid.org.au