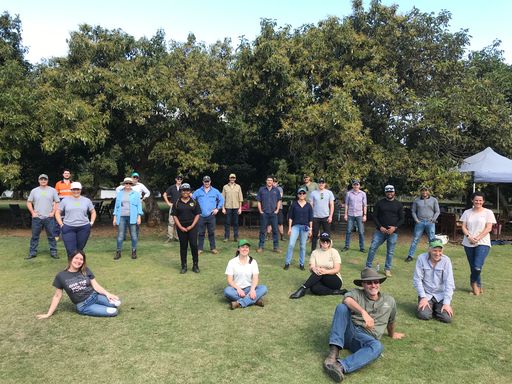 A Lockyer Valley farming family has been given a much-needed boost thanks to 24 generous John Deere staff members and Australia's leading rural charity, Rural Aid.
The Piggott family run an Awassi sheep cheesery at Grantham and pride themselves on their chemical free, boutique products.
Di Piggott usually relies on family members to help her wrangle the invasive lantana weed on her 160 acre property, but border closures prevented their month-long working bee this year.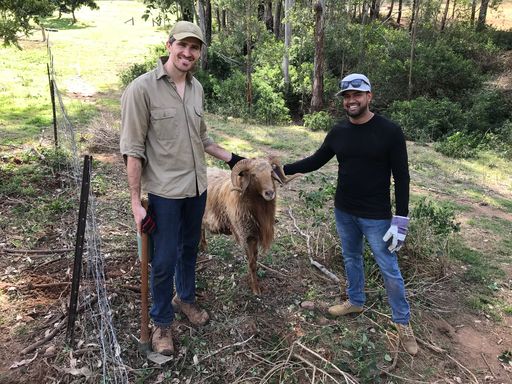 "The little lambs eat the lantana but it's toxic to them and they get really sick. So it's really important we get it out," Di Piggot said.
Rural Aid and agricultural machinery company John Deere teamed up for a 'corporate volunteering' day on the Piggott farm. 24 staff from John Deere's Australian and New Zealand head office generously volunteered their time to lend a hand on August 20.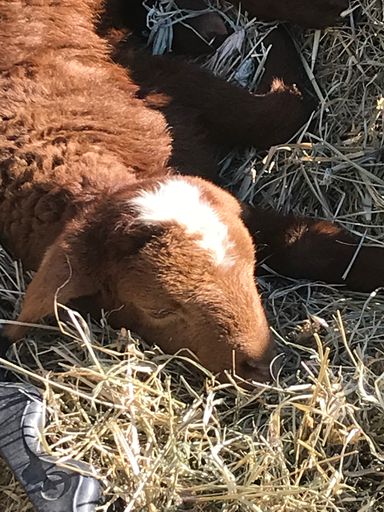 The volunteers made light work of the lantana, pulling out roughly 300 plants in the one day.
"I've had a really enjoyable day with the Rural Aid team and with my colleagues, helping out some locals on their farm," Josh Rodgers from John Deere Australia and New Zealand said.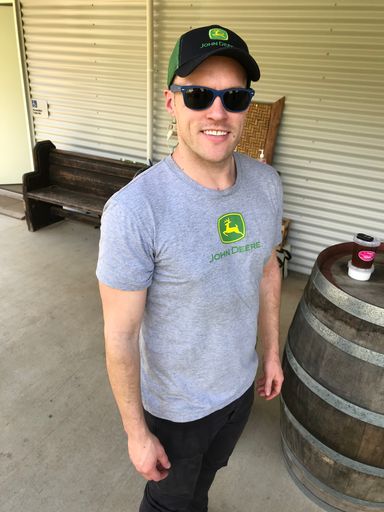 "It's really rewarding and I would recommend it to anybody."
Di Piggott said the John Deere staff put in an "absolutely brilliant" effort.
"It was just great when Rural Aid said that we had been put forward on the volunteer program," Di said.
"We thoroughly enjoyed it and the volunteers were just the most wonderful people. We're very appreciative," Di said.
Rural Aid CEO John Warlters said it was a fantastic outcome for all.
"Rural Aid is committed to helping Australian farmers in whatever way we can," Mr Warlters said.
"Rural Aid has facilitated a number of corporate volunteering days by coordinating generous companies and our registered farmers. The shared skills, time and friendships are a highlight of every event."
For more information or interviews, contact Rural Aid media on 0447 116 757.
About Rural Aid:
Rural Aid is Australia's leading rural charity. Rural Aid provides critical support to farmers affected by natural disaster through financial, wellbeing and fodder assistance. Rural Aid's community programs help create more sustainable and resilient rural communities by building stronger futures for all Australian farmers.